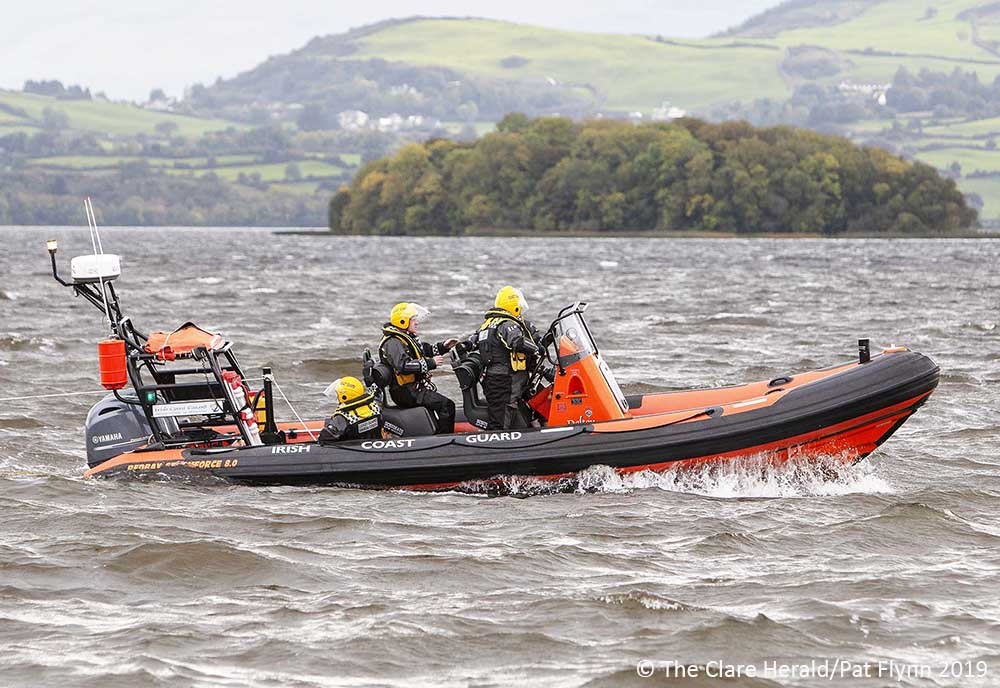 The Killaloe unit of the Irish Coast Guard was called into action this afternoon to assist three people on board a cruiser that had run aground on Lough Derg.
The volunteer crew had just completed a training exercise at around 1.00pm when they were requested to relaunch their boat and respond to the incident.
Watch officers at the Coast Guard's marine rescue sub centre on Valentia Island in Kerry were alerted to a vessel, with three persons on board, in difficulty close to the Clare shore.
A boat crew proceeded to the location north of Deer Rock and reached the scene within minutes.
On arrival at the scene, Coast Guard volunteers assessed the vessel and found that it had not been damaged and that all on board were safe and well.
A crew member was transferred to the causality vessel and it was towed back out to the navigation channel. The Coast Guard member remained on board until the vessel was safely back in Mountshannon harbour.
Killaloe Coast Guard also thanked a local fisherman for his assistance in today's callout.
Today's tasking was the third callout for the team in the last 5 days.
Remember, if you see someone in difficulty please call 999/112 and ask for the Coast Guard.