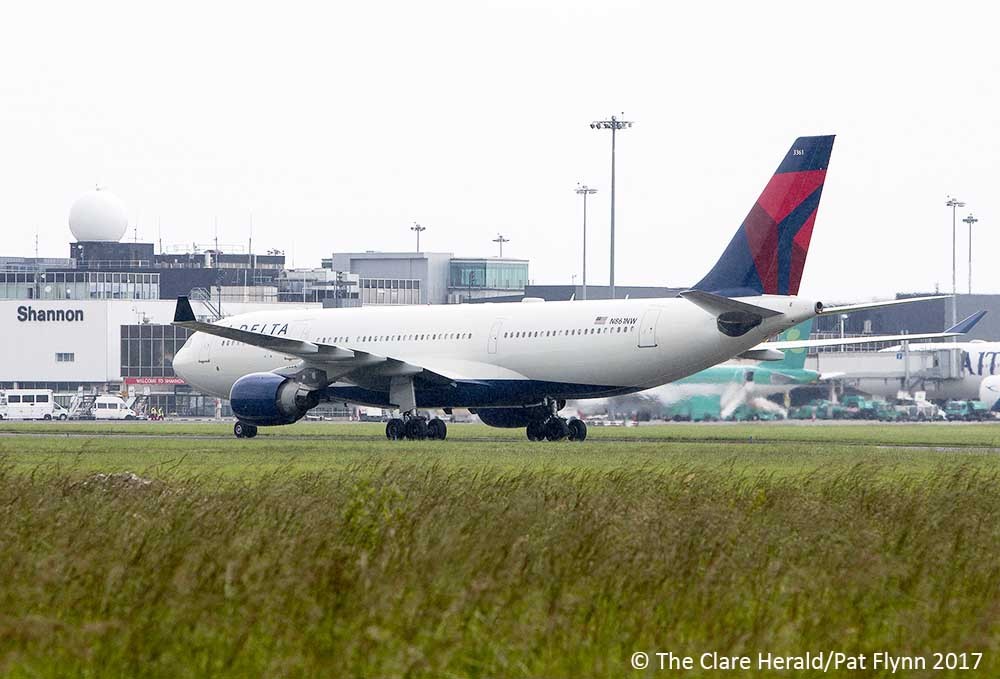 Update:
The flight departed Shannon at 1.04am on Sunday and flew to Gatwick Airport in England.
Earlier: A transatlantic flight has made an emergency medical diversion to Shannon Airport.
Delta Air Lines flight DL-32 was travelling from Atlanta in the U.S. state of Georgia to London's Heathrow Airport at the time.
The Airbus A330-200 jet was about two hours west of Shannon when the crew informed air traffic controllers that they wished to divert to seek medical attention for a passenger.
The flight landed safely at 9.39am and was met at the terminal by airport staff, ground crews and National Ambulance Service paramedics.
The passenger was removed to University Hospital Limerick for treatment.
The flight resumed its journey to Heathrow at 11.20am.