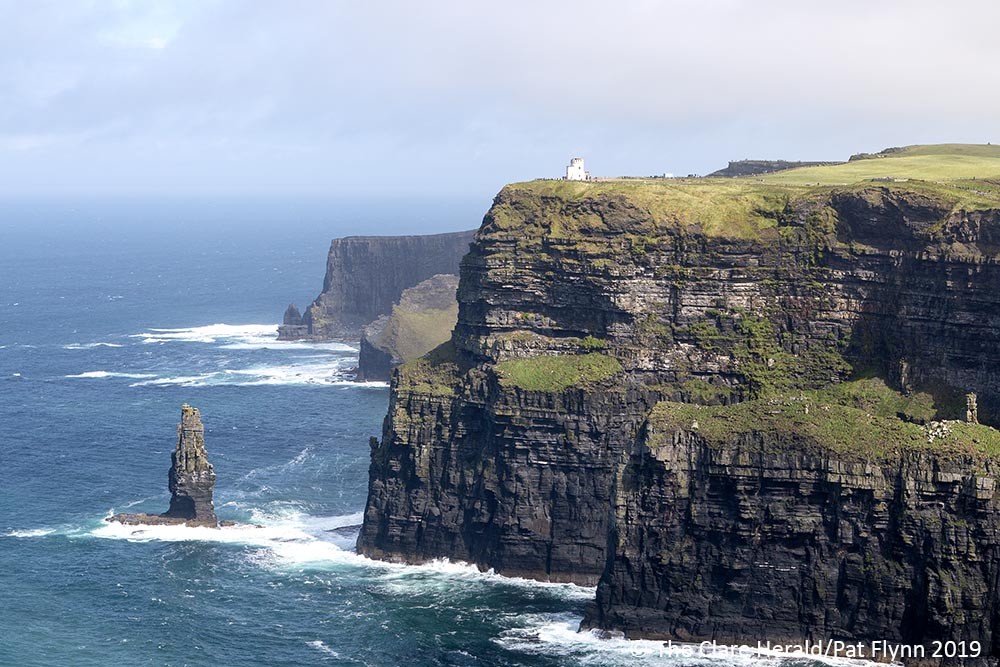 The spectacular Cliffs of Moher in North Clare are deservedly one of Ireland's most popular tourist attractions and known the world over.
The cliffs, which reach 702 feet (214 metres) at their highest point, are accessible from a number of areas including through the Cliffs of Moher Visitor Experience site, Hags Head, Doolin, Aill Na Searrach and more recently, by Guerin's Path.
A local farmer has opened up his family's lands to allow visitors easy access to the spectacular cliffs. 'Guerin's Path to Cliff Walk' has been described as a "hassle-free alternative for an epic experience."
Martin Guerin and his family allow visitors access to one of three parking areas on their land, one of which is adjacent to the popular cliff trail. The family-owned business has proven to be very popular with a charge of just €5 per person. The lower carpark is regularly full and can facilitate cars, campervans and minibuses.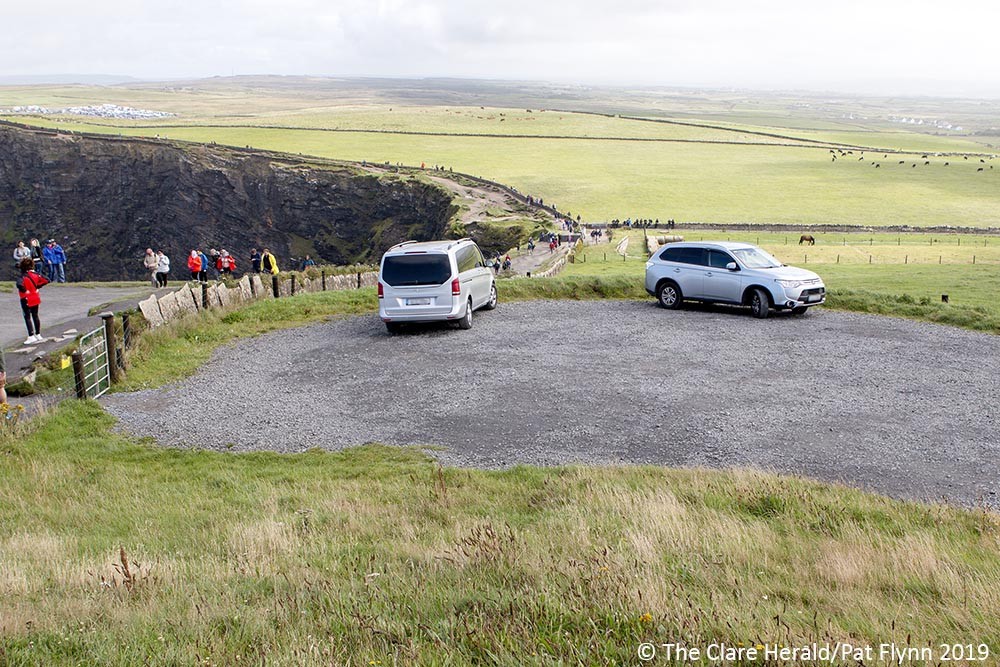 Mr Guerin said: "It's hassle free and very easy to access. There are two paths up to the cliffs from the main parking area. One is two minutes and the other is five minutes. We have a parking area where mini-buses can go especially with visitors who have mobility issues and that's right next to the cliff trail. You can't get any closer."
"It's excellent for hikers and walkers who want to experience a bit of adventure tackling the Cliff Walk and for visitors who long to view the rugged beauty of the Wild Atlantic Way. The walk to Hags Head from here is about an hour and to O'Brien's Tower, it's about 25 minutes. It's also great for photographers and wedding parties looking to snap the perfect shot," Martin added.
One Dutch visitor said: "It is beautiful here but maybe we should have come earlier. There was nowhere for use to park in the carpark. We were told about this place (Guerin's) and we are here. It is easier and better. We nearly didn't find this place but we did. It would not be good to miss this beautiful place."
A mini-bus driver said: "This is brilliant. It's a nightmare sometimes trying to get in above (CoMVE carpark). I bring clients up here almost every day. You are either held up are you can't get in to the parking area and my customers almost blame me. Guerin's is very handy for those times but for any of my clients who really want to go to the visitor centre, I just get up there early and hope for the best."
For more information about 'Guerin's Path to Cliff Walk' you also visit their Facebook page. For directions to Guerin's, click here.