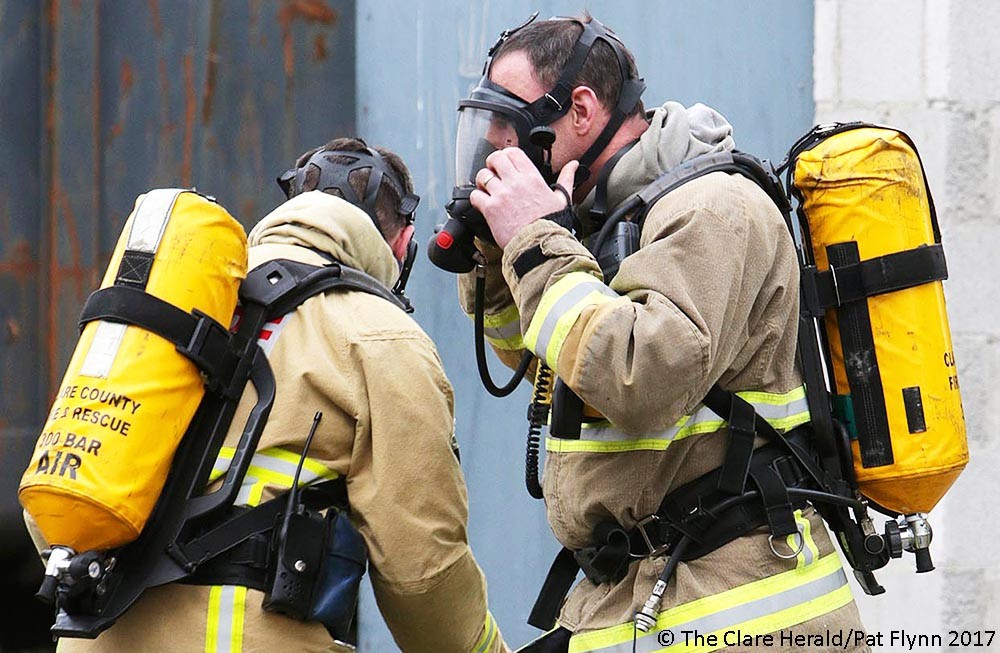 An office block in Ennis was evacuated this morning after the building's automatic fire alarm was activated.
Three units of Clare County Fire and Rescue Service from Ennis station responded to the alarm along with Gardaí. The activation, at the premises on Station Road, is understood to have occurred at around 11.45am.
It's understood that only the top area of the three floor premises is occupied while staff from an adjacent building also left their offices as a precaution.
An initial inspection of the building found no trace of fire however fire crews did detect a burning odour.
As firefighters continued their investigation of the building they discovered evidence of a possible fire in the attic area. Power to the building was disconnected so that firefighters could work safely.
Personnel wearing breathing apparatus gained access to the roof area in an effort to reach and deal with what's been described as a small fire.
Staff from the second building were allowed return to their offices shortly after 1.00pm.
No one was injured in the incident while little damage was caused.