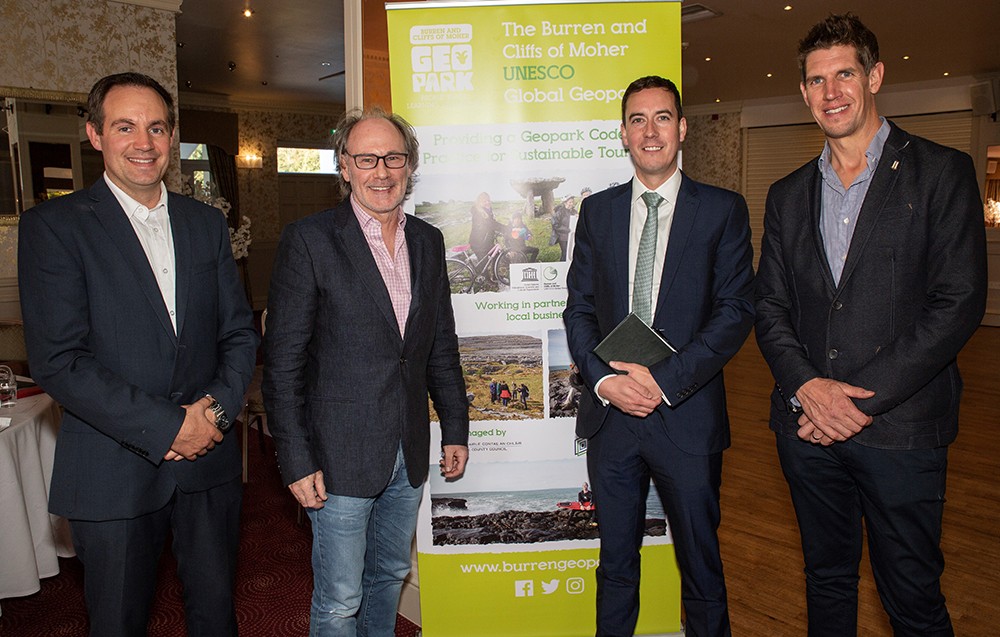 This year, in keeping with the ethos of the Burren Ecotourism Network members, the annual Vision Day was held in a carbon neutral venue.
Over 50 business owners from the North Clare area attended the conference at the Falls Hotel in Ennistymon and were informed on the day of the plans to engage with public bodies and the local tourism industry in leading conservation projects in the region.
Sharon Malone, Marketing Manager at the Falls Hotel said: "The Falls Hotel & Spa itself is running on hydro power, generating the electricity needed to run the hotel from the power of the Inagh river running alongside it.  A hydroelectric turbine on the river converts the power of the water into energy for the hotel, giving it a carbon neutral status." Sharon Malone, Marketing Manager at the Falls Hotel."
The Falls Hotel are members of the Network which aims to be a recognisable group of enterprises in the Burren, who have achieved independent accreditation, demonstrate ecotourism 'best practice',  positively discriminate in each other's favour, provide 'one voice' representation on issues impacting the Burren, and inspire conservation activism.
"Our membership this year has been growing and will see the addition of up 7 new businesses for 2020 which is significant.  Overall, the businesses of the network employ 400 full time staff and over 400 part time employees." said Jarlath O'Dwyer of the Burren Ecotourism Network.
"One of the central topics of the conference was how businesses in the Burren and Cliffs of Moher UNESCO Geopark can work together to reduce plastic usage, conserve energy and inform visitors and the public on best practices when it come to protecting the delicate environment of the region.  The large attendance on the day was an indication of the commitment by members to these key issues" he continued
"The Falls Hotel and Spa was commended by all members of the Network that were in attendance on Monday as an example of what large and small business can do to reduce carbon and contribute to environmental protection." he added