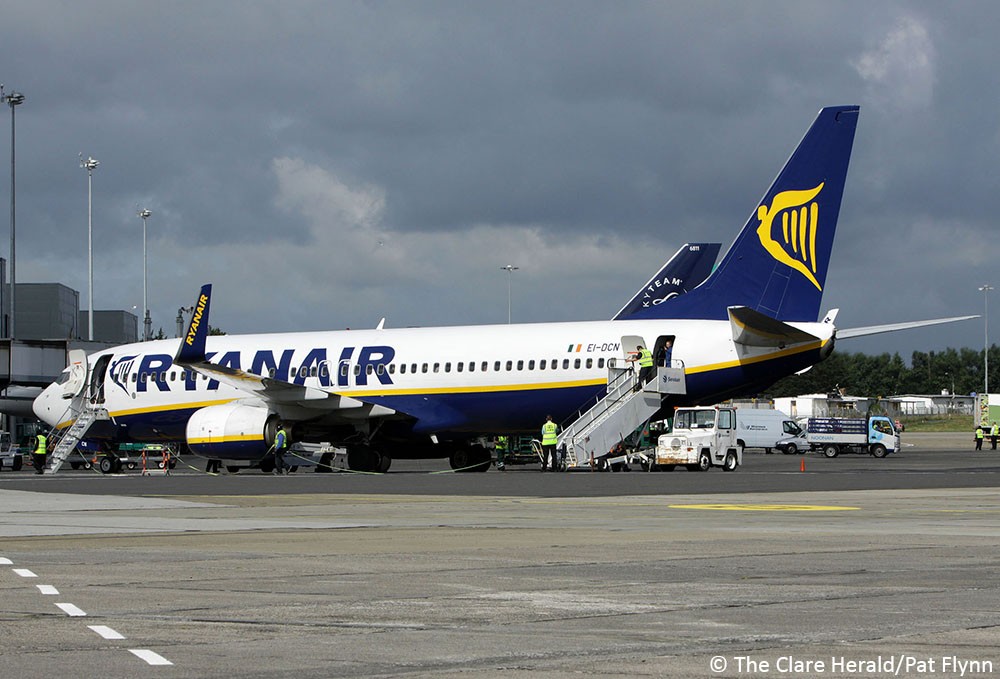 Shannon Airport has expressed disappointment at news that Ryanair will axe three routes from there in the coming months.
The low-cost carrier will cease operations on the Bristol and Ibiza routes from the end of October while there will be no more flights to East Midlands in England after November 5th.
The airline has yet to comment on the move however management at Shannon Airport have confirmed that the airline will cut services on the routes.
A spokesperson for the airline said: "Due to commercial reasons, our Shannon routes to Bristol, East Midlands and Ibiza will not operate for Summer 2020."
"Ryanair's Shannon Summer 2020 schedule includes 15 routes to/from popular summer destinations such as Alicante, Faro and Malaga, with 51 weekly flights, which are on sale now from the Ryanair.com website," the airline added.
Mary Considine, Acting CEO, Shannon Group said: "We are disappointed with Ryanair's decision to cut Shannon services to Bristol, East Midlands and Ibiza from January 2020. In light of the slowdown in the global economy and the uncertainty of Brexit, this is a particularly challenging time for global aviation. In the last week alone, we have seen the closure and suspension of flights by three European airlines."
"Ryanair is a valued airline partner and we understand the turbulent global economic climate that the aviation industry is facing. Ryanair will continue to operate 15 routes and carry 775,000 passengers from Shannon in 2020, and we are actively engaging with all our airline partners to explore opportunities to attract new Shannon services."
Ryanair's summer 2020 schedule from Shannon will include:
Alicante (2 per week)
Faro (4)
Fuerteventura (weekly)
Kaunas (2)
Krakow (2)
Lanzarote (3)
London Gatwick (daily)
Malaga (3)
Manchester (5)
Palma (3)
Reus (2)
Stansted (2 daily)
Venice Treviso (weekly)
Warsaw (2)
Wroclaw (2)