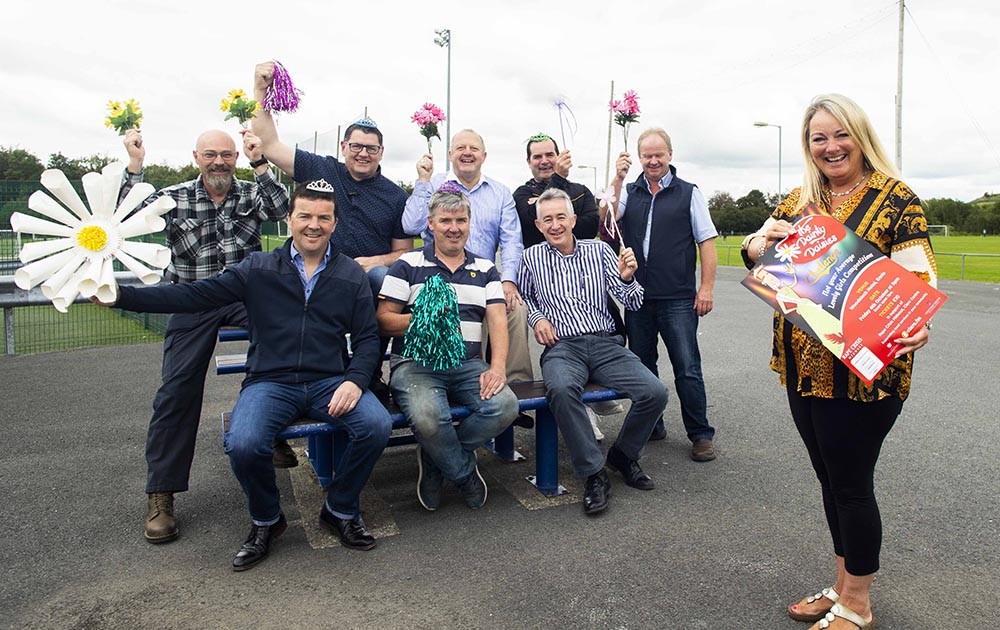 The 7th annual Dainty Daisy event will take place once more at the Woodstock Hotel in Ennis on Friday, 4th October.
The event, for Rape Crisis MidWest, features men from across County Clare taking part in a contest with a difference. The men this year come from a various walks of life in Clare and include:
Ian Dinan is self employed and hails from Clarecastle.
Willie Treacy works for Safe -T Group and is from Corofin.
Pádraig McCarthy was originally from West Clare but now lives in Rathclooney and runs a bar Fogartys in Crusheen with his wife Mary.
Eamon Keane is an accountant in Ennis but lives in Kilmurry McMahon as does Peter O'Connell, editor of Clare Champion.
Brendan Vaughan has lived all his life in Miltown Malbay.
Alvaro Ramirez was born in Nicaragua but has lived in Ennis for some years now.
Abiodun Ladigbolu originally from Nigeria is active in the Nigerian community in Ennis.
David Carroll originally from Limerick but now living and married in Ennis works in Best Price Tiles.
Jaco Pretorius a volunteer with Ennis Tidy Towns works in Lufthansa.
Cyril Cusack runs a family undertaker's business in Ennis
Trevor Gordon is involved with the Cycle Against Suicide charity.
Peter O'Connell is editor of the Clare Champion.
The event is managed by a team of volunteers including Sharon Meaney of Clare Volunteer Centre. She said: "We are delighted to be part of the organising committee and want to acknowledge the bravery and bravado of the men who have taken part over the last number years. Through their fundraising, they have made a real difference to the people who benefit from the services of the counselling centre in Ennis. A special thank you also to the volunteers who work behind the scenes, ensuring the night is a success,"
The format of the event features a series of Lip Sync battles and challenges instead of the traditional interview style evening.  Our Judges on the night are Milliner Margaret O'Connor of Notions in Ennis, Cllr Mary Howard and previous contestant Joe O'Connell.
The proceeds will be used to fund the operational costs of our Ennis centre. We receive no government funding to service the overheads connected with our service in Clare and rely on the generosity of the public in maintaining services locally here in the community. We would ask you to support us and come along to the event on Friday, 4th October at the Woodstock, Ennis.