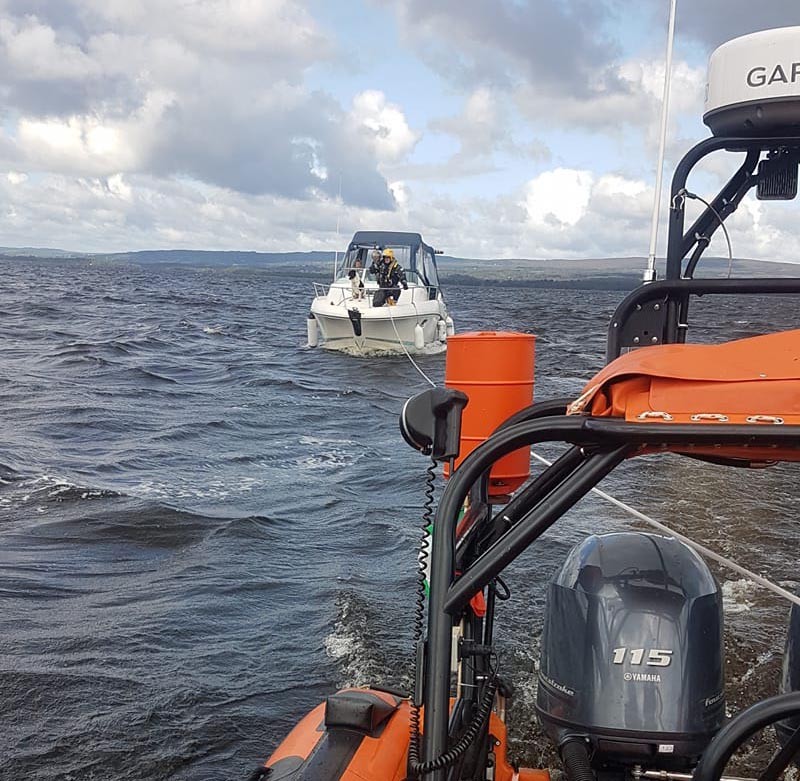 Two people and their dog were rescued on Lough Derg this morning after their cruise boat suffered engine problems.
Watch officers at the Irish Coast Guard's marine rescue sub centre on Valentia Island in Kerry received a call at around 10.30am reporting a cruise boat experiencing engine difficulty just outside Garrykennedy harbour on the Tipperary side of the lake.
Conditions on the lake were said to be challenging at the time and the occupants of the vessel dropped their anchor to prevent them being blown onto rocks.
The volunteer Killaloe unit of the Irish Coast Guard was alerted a crew quickly launched their base and proceed to the scene. Another team travelled to Garrykennedy by road to assist on shore.Once on scene a member of the Coast Guard boat was transferred to the casualty vessel where he first checked that all on board were safe and well. There were two people and a dog on board the vessel.
A tow line was set up and the vessel was taken on back to Garrykennedy where the shore team as on hand to assist in the safe mooring of the vessel.
The occupants of the boat and their dog were transported by the Coast Guard shore team back to Killaloe to meet a family member.