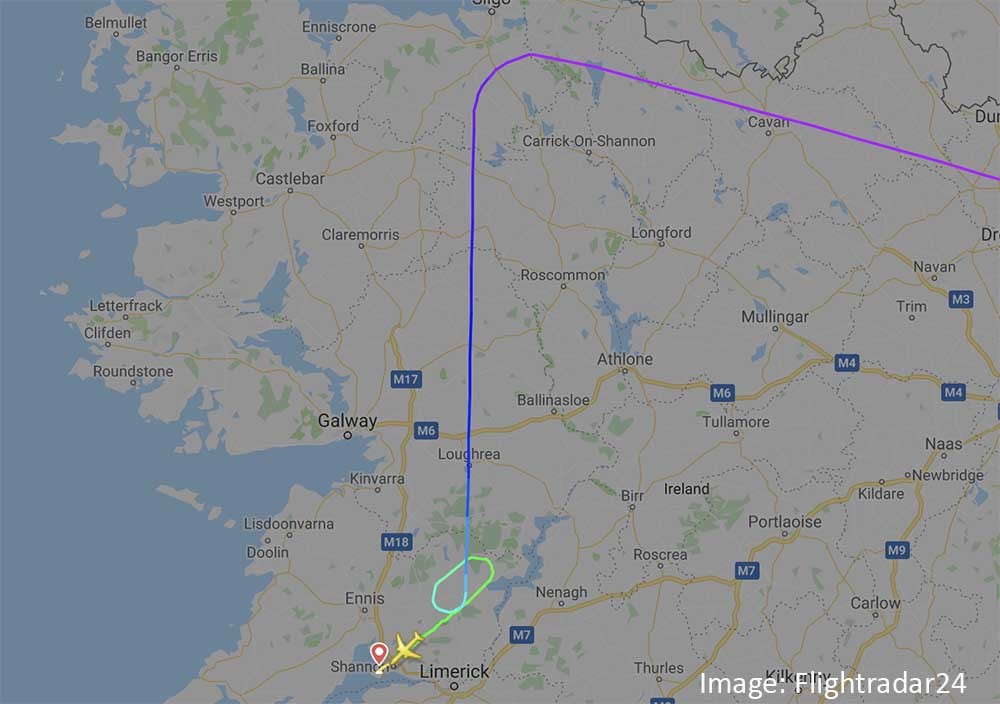 A transatlantic jet has been forced to divert to Shannon Airport last night after a cockpit window was damaged in flight.
American Airlines flight AA-141 was travelling from London to New York at the time. There were 168 passengers and a crew of 13 on board.
The flight had taken off from Heathrow at around 7.48pm and was less than an hour into its journey when the crew reported a problem.
The Boeing 777-200 jet was routing overhead Ireland when the crew informed air traffic controllers at Shannon that they wished to divert to the mid-west airport. The crew confirmed they had suffered "damage to the front windscreen."
The flight was cleared to descend and route towards Shannon where airport fire and rescue crews had been placed on standby. The aircraft was over Co Sligo at the time.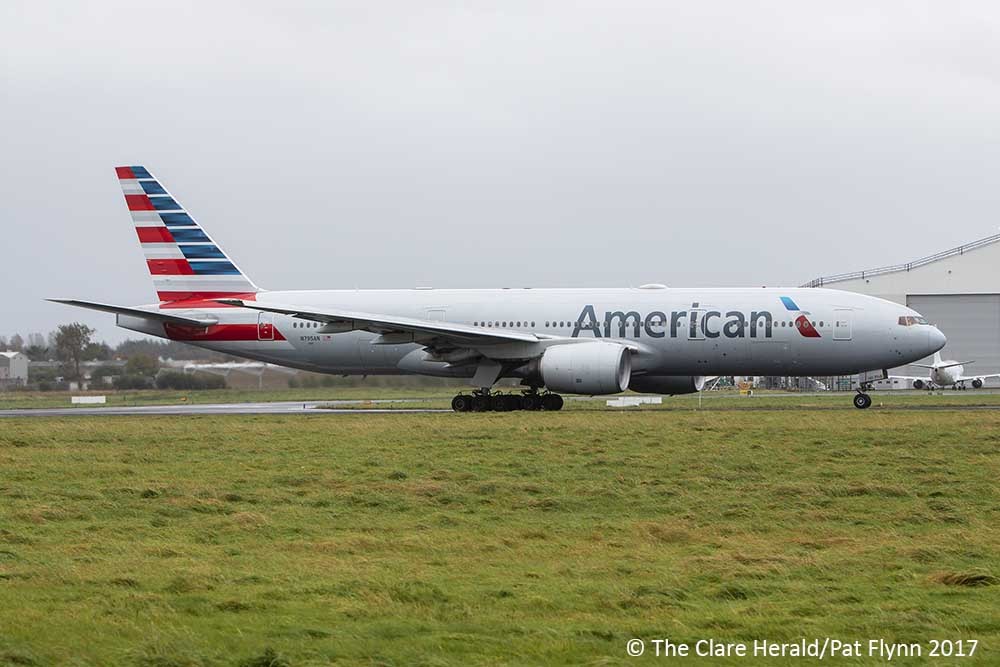 The crew commenced their descent from 38,000ft as they diverted to Shannon and landed safely at 9.10pm. The pilot had reported that they expected to make a normal landing and didn't require airport fire crews to follow them along the runway.
After landing, the jet taxied to the terminal where airport ground crews were waiting to disembark the passengers. The flight has since been cancelled and the passengers have been sent to hotels for the night.
The damage to the window directly in front of the captain's position had been shattered although it wasn't immediately known how this happened. The other five cockpit windows did not appear to have been damaged.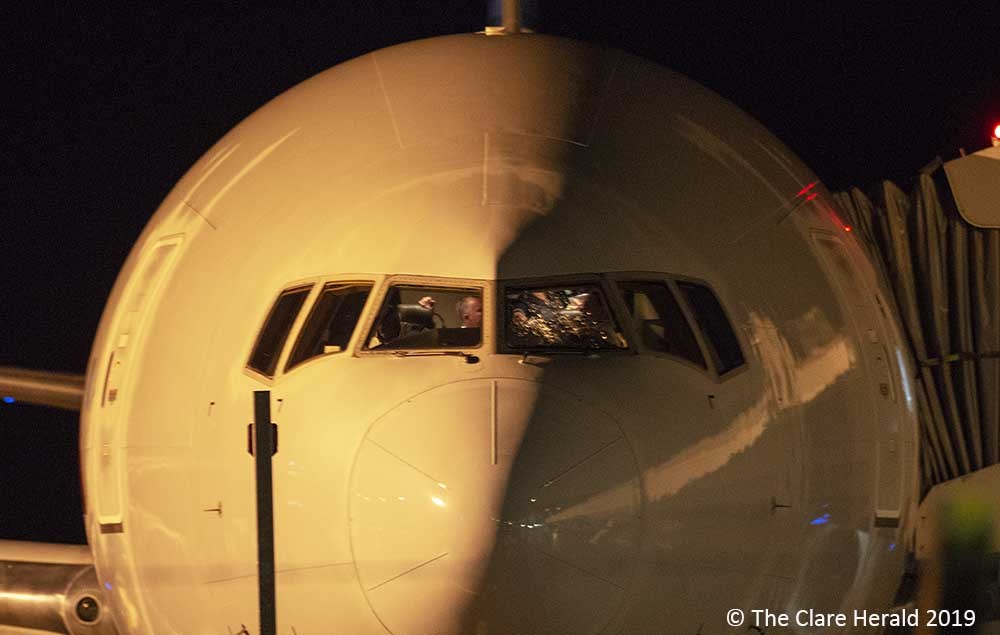 An Airline spokesperson confirmed: "AA141 from London (LHR) to New York (JFK) diverted to Shannon due to a mechanical issue. The Boeing 777-200 Took off from London at 7.48pm local time and landed in Shannon at 9:10pm local time.
The flight will remain overnight in Shannon. Customers will be provided with overnight hotel accommodation, and a replacement aircraft will continue the journey Tuesday morning. We never want to disrupt our customers' travel plans, and we are sorry for the trouble this has caused," airline added.