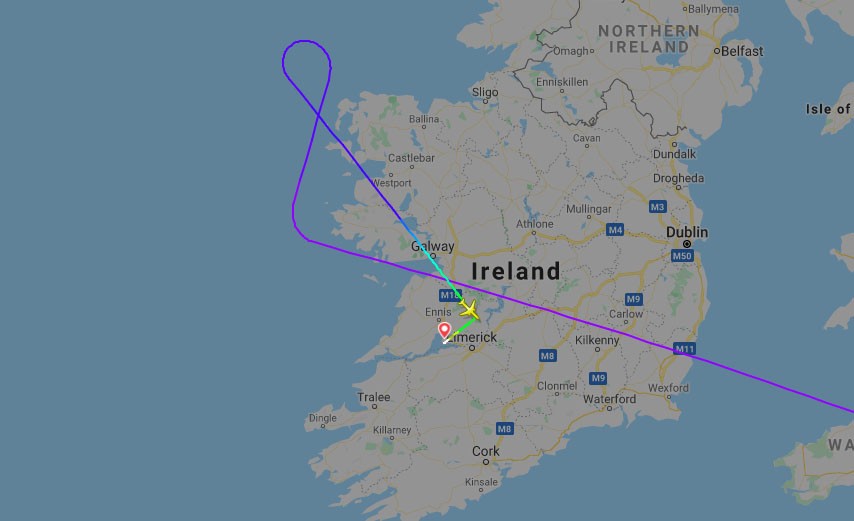 A transatlantic flight diverted to Shannon Airport yesterday after a passenger was reported to have fallen ill.
Alitalia flight AZ-610 was travelling from Rome's Fiumicino Airport to New York-JFK at the time. There were 272 passengers and crew on board.
The Irish-registered Boeing 777-200 jet was just north of the Aran Islands at around 4.45pm when the crew contacted air traffic controllers and advised them they had a 'medical problem on board' and that they could not continue to New York.
The crew also confirmed they needed to dump aviation fuel to ensure they touched down within safe landing weight limits. The flight was routed north and cleared to fly a circuit and dump fuel before turning again and routing to Shannon.
Airport authorities were alerted to the unscheduled arrival while the National Ambulance Service was requested to dispatch resources to the airport.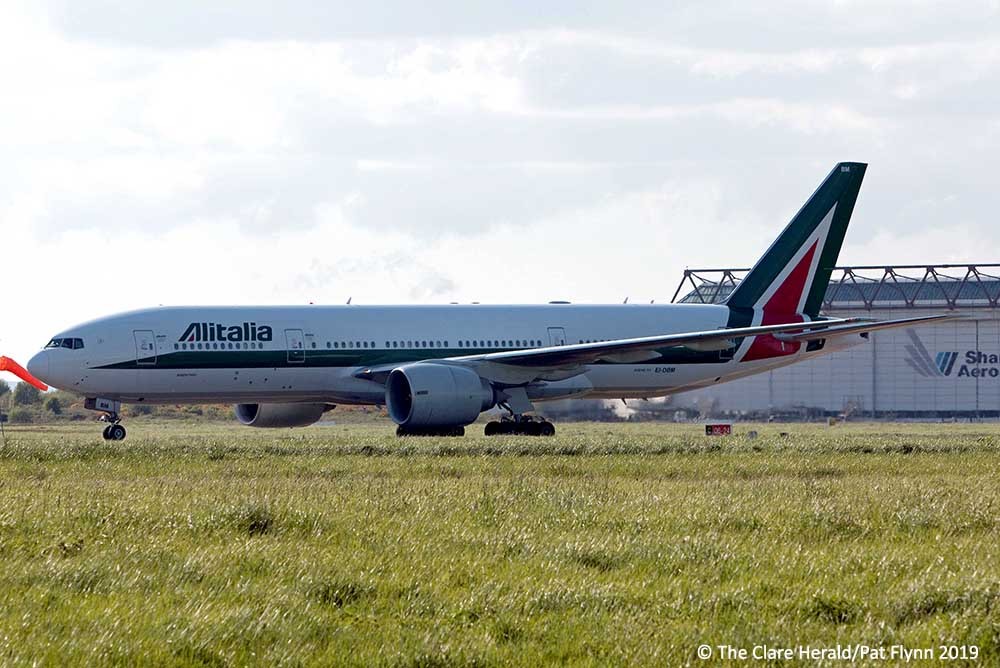 The flight landed safely at 5.30pm and was met by airport emergency crews who are automatically mobilised after and aircraft has jettisoned fuel.
The jet was met at the terminal by airport authorities, ground crews and ambulance paramedics. The ill passenger was removed to University Hospital Limerick for treatment while the flight continued its journey at around 7.00pm.