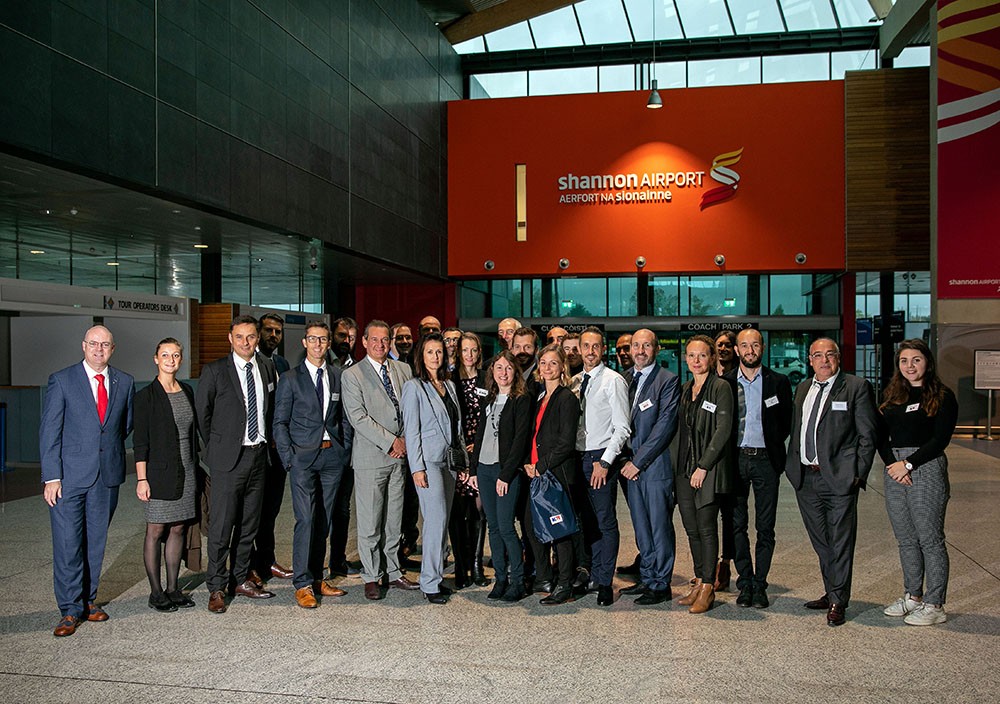 Shannon Group this week welcomed 13 aerospace and aviation companies from France as they met with members of the Shannon International Aviation Services Centre (IASC) cluster at a special networking event hosted at Shannon Airport.
IASC who joined the elite European Aerospace Cluster Partnership (EACP) in 2018, along with fellow EACP member, Aerospace Valley Toulouse, collaborated with the French Embassy and Business France Ireland, to organise the prestigious business networking event.
IASC was accepted as a member of EACP last year and became the first Irish member to achieve this status. The membership acknowledges Shannon IASC as not only the largest aerospace cluster in Ireland but a cluster of pan-European significance. The recognition elevated the international status of the Shannon cluster and created the opportunity for Shannon's aviation cluster firms to co-operate on a European level to identify new projects and development opportunities.
Speaking at the opening of today's networking event, John Drysdale, Business Development Manager of Shannon Group's International Aviation Services Centre said: "It is a wonderful opportunity for our IASC cluster members to present to, and network with, top French aviation companies and explore business opportunities. The basis of the event was to create partnership and collaboration opportunities across the EACP network and to showcase Shannon's growing aerospace cluster which now has over 80 companies employing over 3,000."
The programme included presentations from IASC and also two IASC aviation cluster companies GECAS and Emerald Aero cluster company, Takumi Precision Engineering. The event concluded with delegates being taken on a site visit to view Shannon Group's €60 million property investments at Shannon Free Zone and also Shannon Airport where a new aircraft hangar is currently under construction.