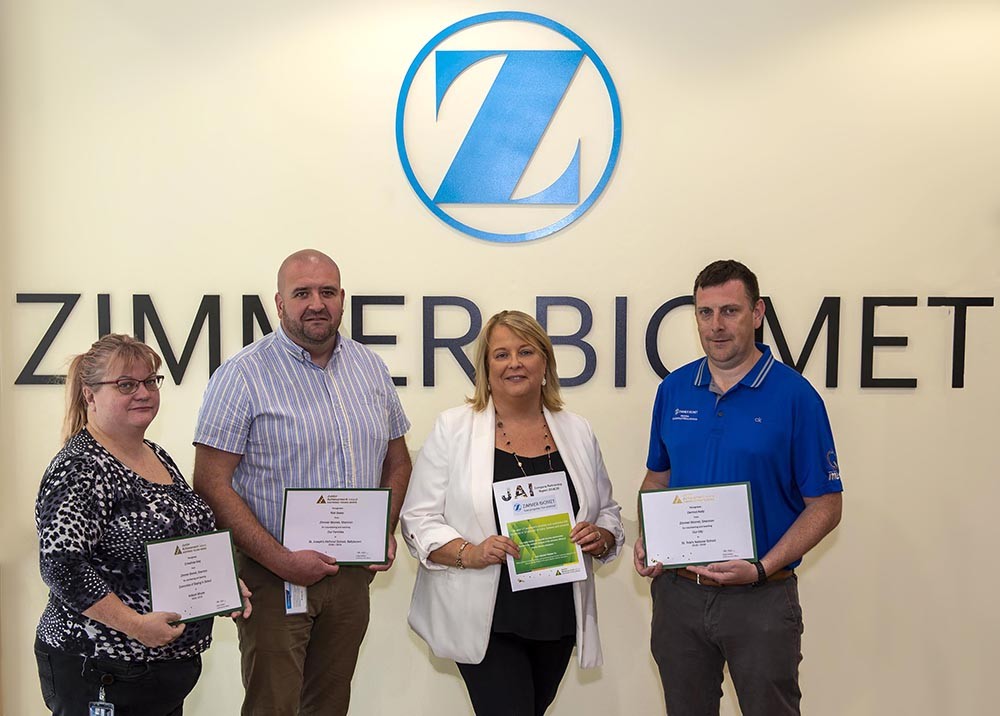 Junior Achievement Ireland have partnered with Zimmer Biomet in Shannon, Co. Clare to inspire and motivate local primary and secondary school students.
The aim of the partnership is to support children in realising their potential by valuing education and understanding how to succeed in the world of work.
Thanks to the support of Zimmer Biomet, 60 volunteers have reached over 1744 students to date through Junior Achievement Ireland programmes in local schools in Clare (At National School level Shannon based schools include; St. Tola's, St. Conaire's and St. Aidan's.  At secondary school level St. Patrick's Comprehensive) and Limerick (at National School Level; St. Joseph's N.S, Ballybrown and Pallaskenry N.S and at secondary school level Ardscoil Mhuire, Corbally).  These programmes are designed to encourage young people to remain in education and help them to develop the skills they need to succeed in a changing world.
Zimmer Biomet volunteers have delivered Junior Achievement Ireland programmes in school and through on-site visits. They have covered a range of topics such as STEM skills, financial literacy, entrepreneurial etc.  Rob Geary a Zimmer Biomet volunteer commenting on his participation in delivering the entrepreneurial programme said: "It is a pleasure to run this programme and gives a great sense of giving back and enabling children to understand the importance of education. There is great engagement from the children and teachers alike."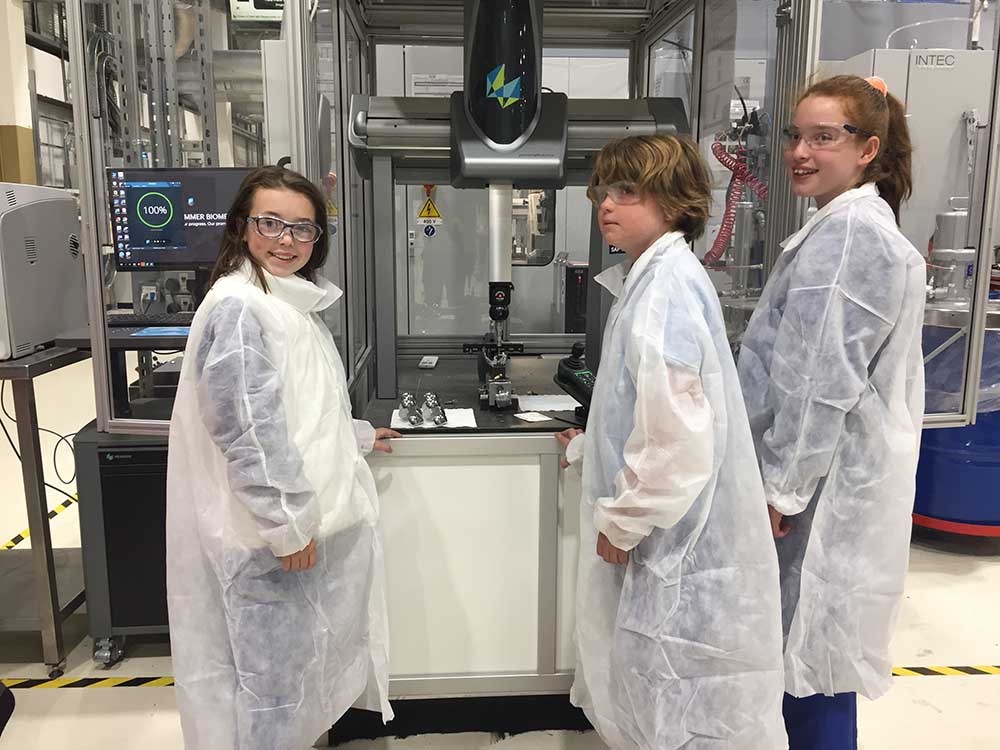 Students are also given the opportunity to learn first-hand about the different and varied careers in a global medical device company like Zimmer Biomet.
Claude Costelloe, General Manager at Zimmer Biomet said: "We are delighted to collaborate with Junior Achievement Ireland and are proud of our volunteers who have supported this initiative; we would love to see some of the youngsters who have visited our plant and perhaps been inspired by what they saw and heard in the classroom coming back and having a career with us in the future"
Teresa Leahy, Mid-West Area Manager with Junior Achievement Ireland said: "Thanks to the support of Zimmer Biomet we are able to bring the real world into classrooms through the experience and insights of trained business volunteers. Helping students to connect what they do in school with the world around them to ensure they see the relevance of their studies in their everyday lives is seen as a very important aspect of their development. The time and commitment given by the volunteers has been greatly appreciated by all the schools who they have interacted with."