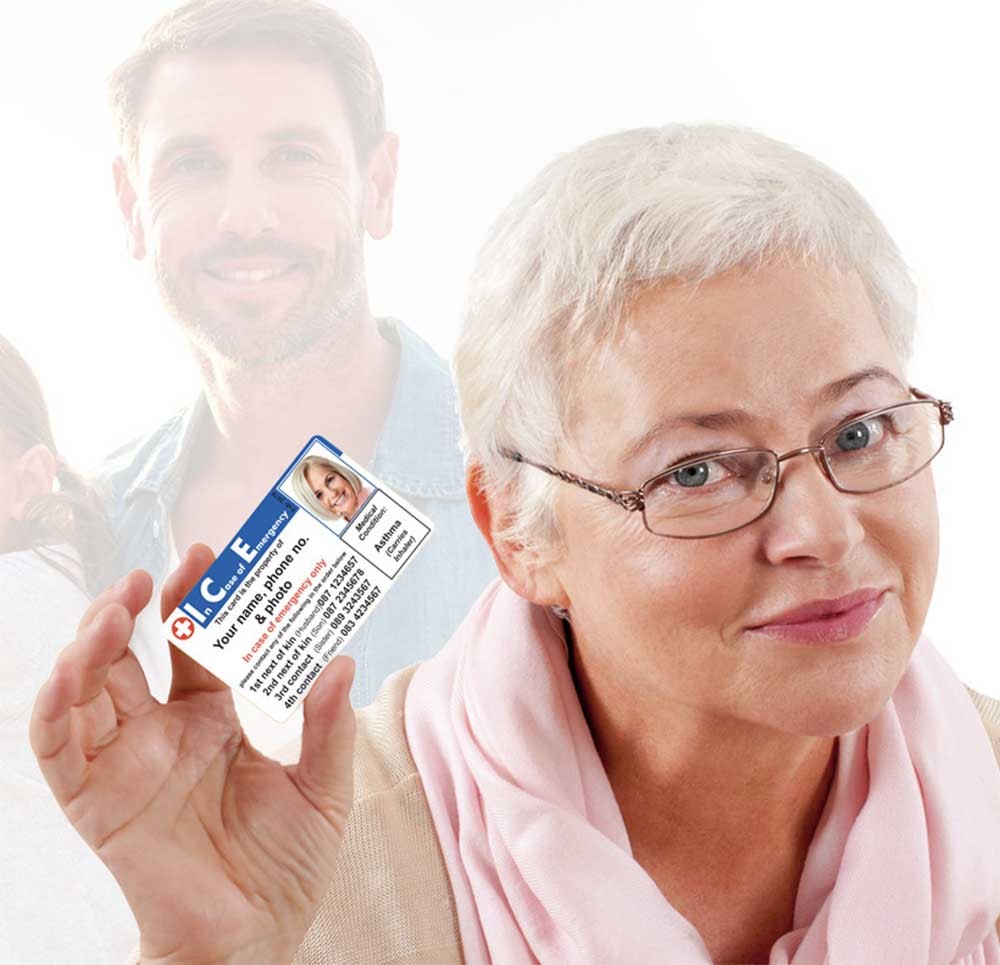 Viewers of Thursday night's episode of Fair City on RTÉ saw first-hand the benefit of this simple yet clever innovation, when Rose (played by Geraldine Plunkett) collapses after running out of her diabetes medication.
The situation only becomes clear when her In Case of Emergency (ICE) card is found in her bag, alerting another to the cause of her issue.
In Case of Emergency (ICE) cards are the brainchild of Co. Clare entrepreneur Connie Danaher, who, after an incident where she was left stranded without a working mobile phone, recognised the importance of having a physical source of important phone numbers with you at all times. The idea quickly evolved to also include information on any medical conditions that apply to the carrier, making these tough, durable and pocket- or handbag-friendly cards the ideal companion for anyone that could find themselves in an emergency situation.
ICE Cards have teamed up with several national bodies, most recently Diabetes Ireland, in order to promote awareness of the importance of carrying such a card. Others who could benefit from these cards include children and students, people that engage in sports such as hill-walking or climbing, and those living with asthma, epilepsy, dementia or memory-loss.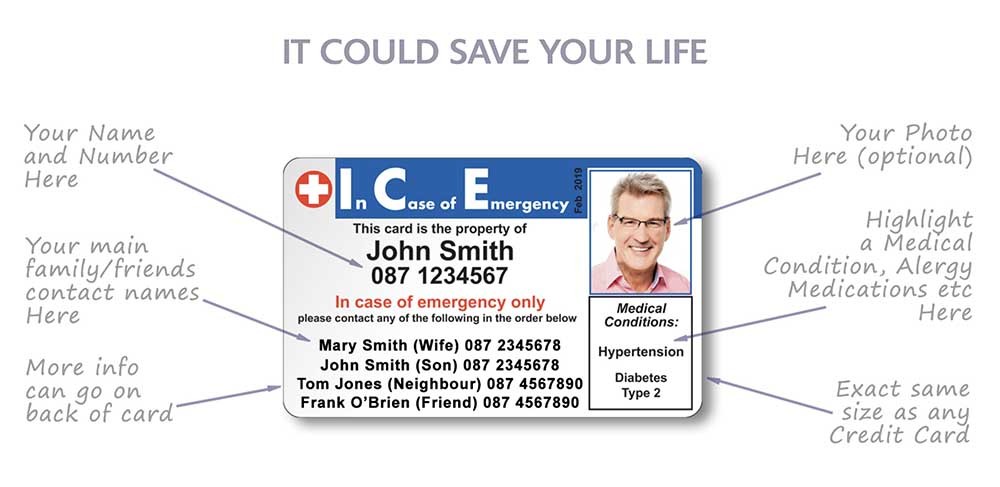 Quickly personalised when ordering via the www.irishicecard.ie website, each card will, at a glance, provide the carrier or emergency personnel with vital information that, in certain situations, could save their life.
An ideal gift to show someone that you care and wish to keep them safe, more information on In Case of Emergency Cards can be found at www.irishicecard.ie, or directly from founder, Connie Danaher on 087 9777011.