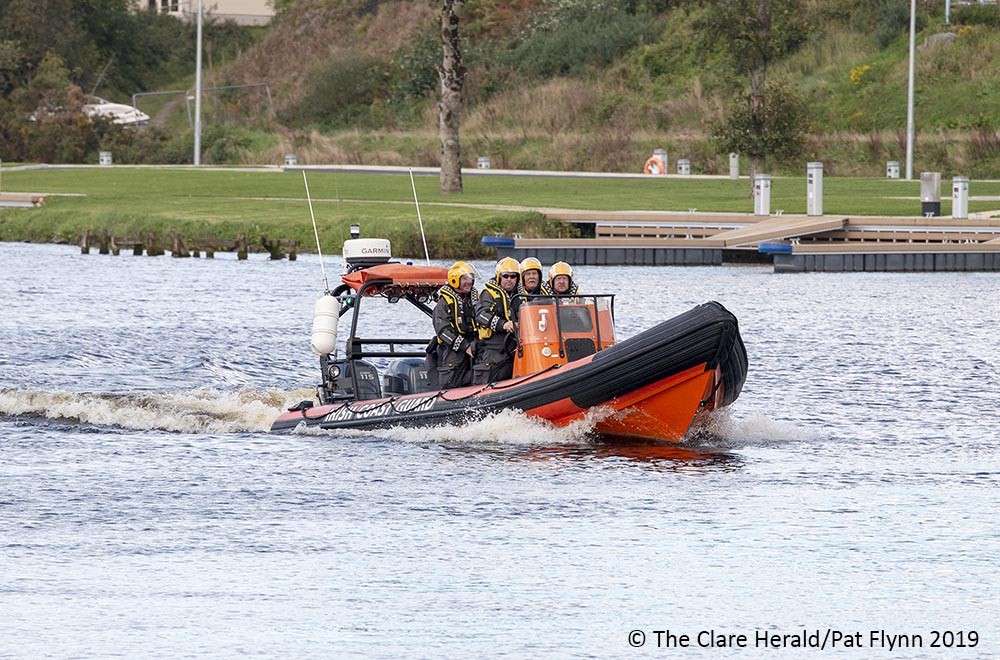 The Killaloe unit of the Irish Coast Guard was called into action this afternoon for the third time in as many days.
The volunteer team was alerted by watch officers at the Irish Coast Guard's marine rescue sub centre on Valentia Island after they received a radio call reporting a power boat in difficulty on Lough Derg.
The alarm was raised at around 1.35pm when the skipper of the 27-foot vessel reported losing power and was drifting towards shallow water. There were two people on board.
It's understood that boat had just left a private marine near Scariff when the it lost engine power.
A Coast Guard boat crew launched their base at Pier Head, Killaloe and located the vessel in Scariff Bay off the Clare shore. The vessel was close to the shoreline in shallow waters at the time.
A volunteer crew member was transferred to the casualty vessel to carry out an assessment. Both people on board were found to be safe and well while they was no damage to their craft.
A tow line was set up and the vessel was taken on back to the private marina where it was tied up safely.
This latest callout was the third in three days for the Killaloe team.
On Saturday afternoon, volunteers assisted a kayaker who got into difficulty at Killaloe Bridge.
Later that night, the team was called out again and requested to respond to Portumna at the northern end of the lake after a person was reported to have entered the water there.
The unit was stood down en route to the incident after the person was assisted from the water by Portumna Fire and Rescue Service. Lough Derg RNLI was also tasked to the same call.
Lucky escape for kayaker – Busy day for Coast Guard in Clare