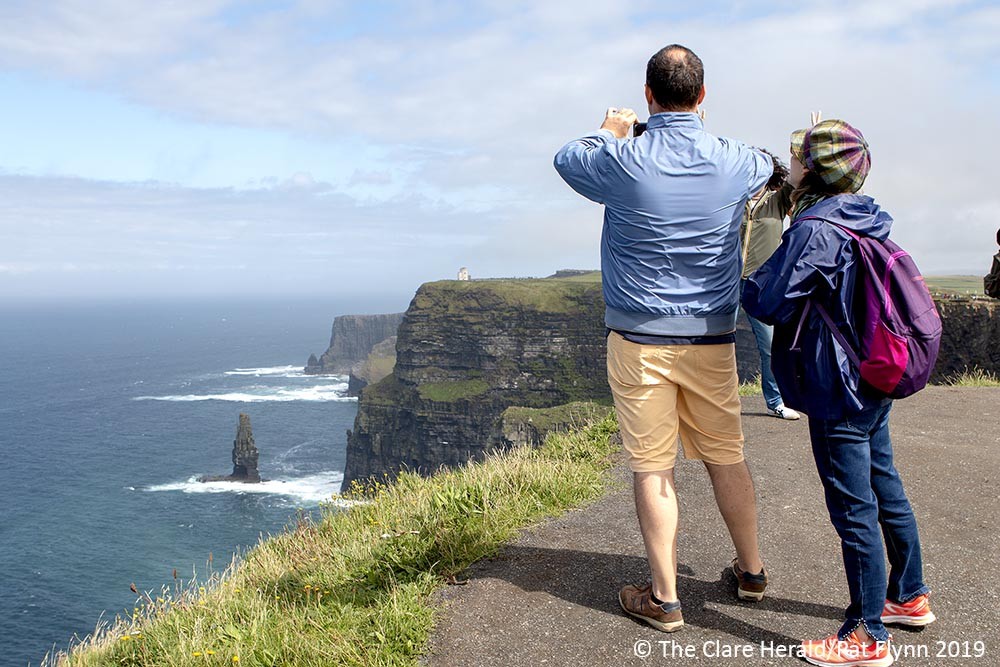 The Cliffs of Moher have been shortlisted for best attraction at the World Travel Awards in London.
Cliffs of Moher and Clare County Council staff with Mayor Cathal Crowe will be travelling to World Travel Awards in London early next week.
Geraldine Enright, Director of the Cliffs of Moher Visitor Experience said: "We are delighted and it is a enormous honour for us to have been short listed for such an award, particularly as we are up against other outstanding visitor attractions throughout the world. We pride ourselves in creating a welcoming and world class environment for our visitor and working closely with other local enterprises in the area."
The Awards celebrate the success of national, regional and city tourist boards and recognises outstanding private sector companies and individuals. Organised by WTM London, along with an independent panel of expert judges, the 15 awards showcase the best in class of the global travel & tourism industry, in front of an audience of 500+ senior industry professionals.
The Cliffs of Moher is Ireland's most visited natural attraction with 1.58 million visitors in 2018. The project vision is to improve overall visitor management to manage capacity at peak times by introducing a number of initiatives over a 12 month period.
The aim was increase the volume of advance bookings to allow capacity to be managed and allow for improved operational planning, front load booking payments ensuring seamless admission and increased opportunity to provide a genuine welcome on arrival by removing cash transactions , improved visitor spread over the course of the day, improved visitor management and visitor experience.