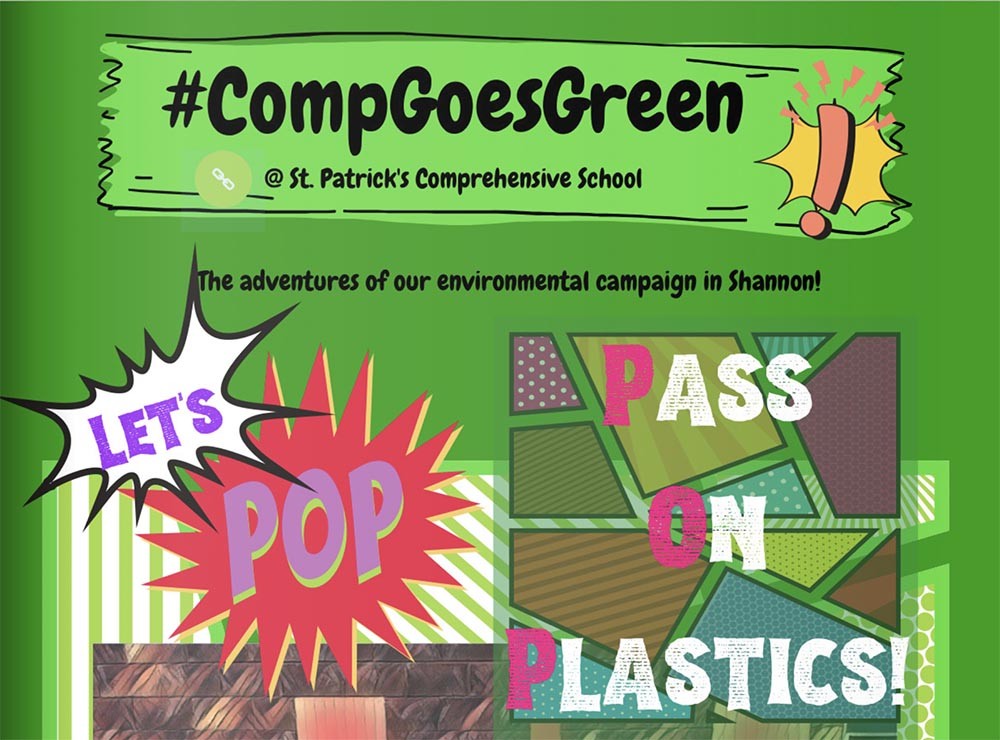 A group of our TY students at St Patrick's Comprehensive School in Shannon formed a team called #CompGoesGreen earlier in the year with the aim of making our school plastic free.
They have been incredibly successful with this and have saved more than 12,000 plastic bottles going to landfill this year alone. They installed water refill stations in our school and sold our own stainless steel Comp bottle. They also did workshops with local primary schools.
Before the lockdown Shannon Airport had agreed to partner with this group by committing to water refill stations like the new ones the group installed in our school. They were also going to have our students give plastic pollution demonstrations in the airport and have them transmitted on screens throughout the airpost.
They made it to the national finals of the SEAI One Good Idea earlier this month but the award went to a school in Galway. They are now in the national finals of the Young Environmentalist Awards run by Eco-Unesco and again the awards will be held later in the month.
The full details of their campaign can be found here.