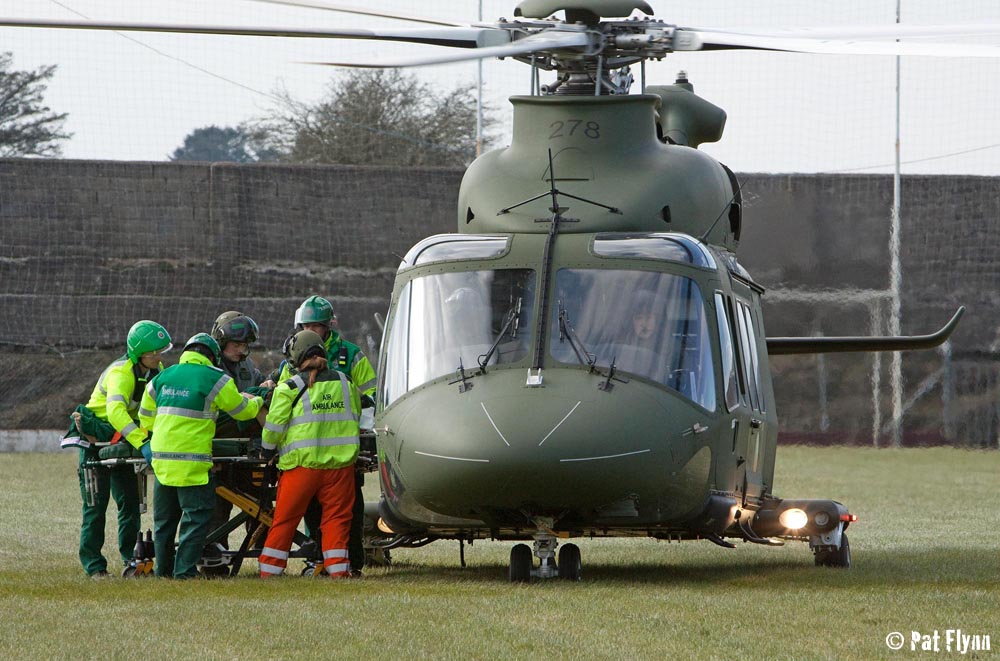 Three years after the country's first trial emergency air ambulance service was established the Government has still to decide on it's future.
The Emergency Aeromedical Service (EAS), operated by the Air Corps in support of the HSE's National Ambulance Service (NAS), was established in June 2012 following agreement between the then Ministers for Health and Defence through a Memorandum of Understanding (MoU).
The purpose of the trial was to determine the level and type of dedicated EAS operation, if any, might be needed in Ireland, one of the few countries in Europe without such a service.
Due to conclude in June 2013, the pilot scheme was repeatedly extended for three 3-month periods to allow the Emergency Aeromedical Service Audit and Evaluation Group undertake it's review of the pilot scheme.
Former Health Minister James Reilly received a report of their findings that included the establishment of an inter-service working group to examine options for the permanent establishment of an EAS service.
That group comprised representatives of the Departments of Health, Defence and Public Expenditure and Reform, the HSE, Pre-Hospital Emergency Care Council (PHECC) and the Northern Ireland health and ambulance services.
Following several meetings, that committee completed it's work last year and has forwarded its report to Health Minister Leo Varadkar for consideration.
The Department of Health previously confirmed: "The review demonstrated a clinical need for the service and recommended that the Minister consider how best to provide a dedicated service in the target area, with a particular emphasis on the west of Ireland."
The potential for expansion of service coverage to include an "all-Ireland approach" has also been considered by the working group.
The Department of Health has now confirmed: "The Report of the EAS Establishment Group is still under consideration by the Minister."
All requests for EAS support are handled by the National Aeromedical Co-ordination Centre (NACC), a dedicated centre located in Tullamore, Co Offaly.
In 2014, the NACC dispatched helicopters to almost 700 calls, nearly two every day. Almost half of those calls were dealt with by Irish Coast Guard helicopters which were better placed to do so at the time.
The Air Corps air ambulance helicopter, Medevac 112, is an Augusta Westland AW139 based at Custume Barracks in Athlone.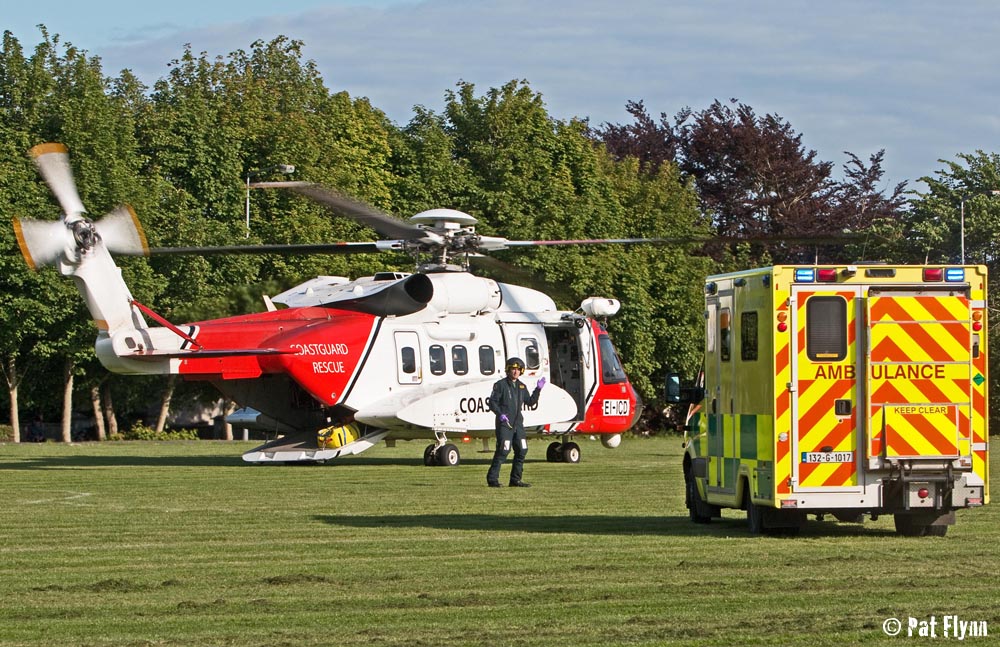 The Coast Guard operates a fleet of Sikorsky S-92 aircraft only introduced by the service in 2012. The aircraft, which also carries a trained paramedic, are equipped with a neo-natal transport unit to transfer seriously ill newborn babies between hospitals. The Coast Guard aircraft are based at Shannon, Waterford, Sligo and Dublin.
The helicopters have access to a total of 13 hospital helipads across the country or to sites adjacent to these facilities.