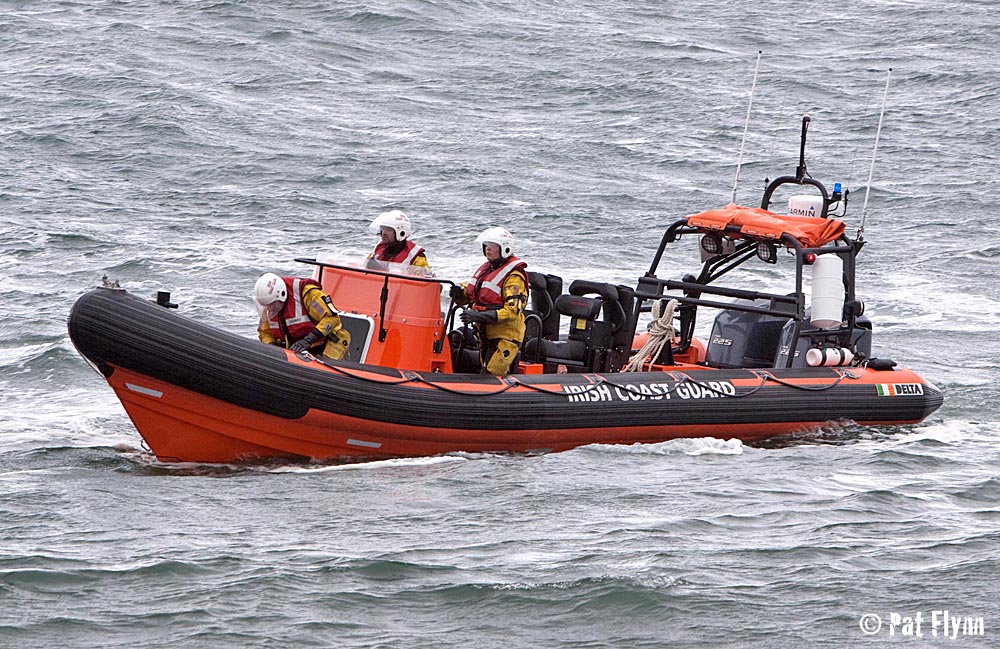 A postmortem examination is due to be carried out on a body recovered from the sea off Co Clare last night.
While the body has not been formally identified its believed to be that of a man seen falling at the Cliffs of Moher on Monday evening.
Its believed several people witnessed the tragic incident and that the victim is a man in his 30's from Dublin.
Gardaí and the Doolin unit of the Irish Coast Guard were alerted while the Sligo based search and rescue helicopter, Rescue 118, was also requested to assist.
The Doolin rescue boat was guided to the area by Coast Guard personnel on the clifftop however the body was too close to the shore at the base of the cliffs for it to be safely recovered.
Coast Guard volunteers returned to the area at 5.30am yesterday (Tuesday) and spent several hours searching the area in an effort to locate the body again however their efforts were fruitless.
At around 4.20pm, the Irish Coast Guard marine rescue coordination centre at Valentia in Kerry received a report of a possible sighting of a body near the cliffs.
Doolin Coast Guard and the Shannon based search and rescue helicopter, Rescue 115, were requested to search the area however, there was no sign of the body.
About and hour later, the Coast Guard received a report from a member of the public who said they could see a body in the water about 200m from the shore and a kilometre south of the main viewing platform.
Teams proceeded to the location and after a search recovered a body from the water at around 6.30pm.
The remains were removed to the Doolin Coast Guard station where a doctor, priest and gardaí were waiting. The victim was formally pronounced dead and his body removed to University Hospital Limerick where a postmortem examination is expected to be carried out.
On June 22nd last, tourists saw another man fall to his death at the Cliffs of Moher. The body of the man in his 50's and from Co Dublin was recovered from the sea a few hours later.
Two other men remain missing in the same area since earlier this year while a third man has been missing and feared drowned since January at Loop Head also in Clare.