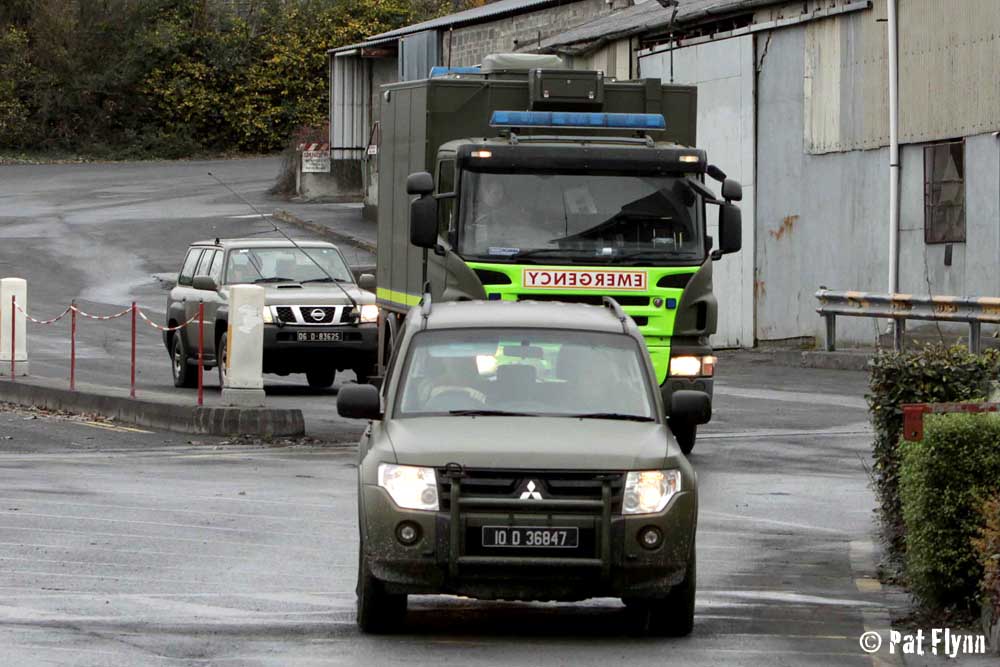 An Army Explosive Ordnance Disposal (EOD) team was called to to a school in Clare today to dispose of a quantity of unstable chemicals.
Gardaí were alerted by staff at St Flannan's College in Ennis when a quantity of 'dinitrophenylhydrazine' (Brady-s Re-Agent) was feared to have become unstable.
The substance is often found in school laboratories. It can become sensitive to shock and friction and can become unstable over time if it crystallises.
The Defence Forces deployed the bomb disposal team which arrived at the school at 12.15pm.
There were no other persons in the college at the time so there was no evacuation.
The chemical was removed from the lab and taken to a nearby playing field site which had been cordoned off by gardaí.
The chemical was made safe by a controlled explosion and the scene was declared safe at 12.37pm.
In December 2013, a quantity of Brady's Re-Agent and another substance were disposed of in a quarry in Bunratty Co Clare after being safely removed from a factory in Shannon.
One of the materials was destroyed by means of incineration while the other required a controlled explosion.
At 5.49pm, the EOD was mobilised to the Roxboro area of Limerick City after 2 historical munitions were found by workers on a building site.
Upon examination, the items were found to be artillery ammunition from the late 18th to early 19th century. The scene was declared was safe at 6.15 pm.