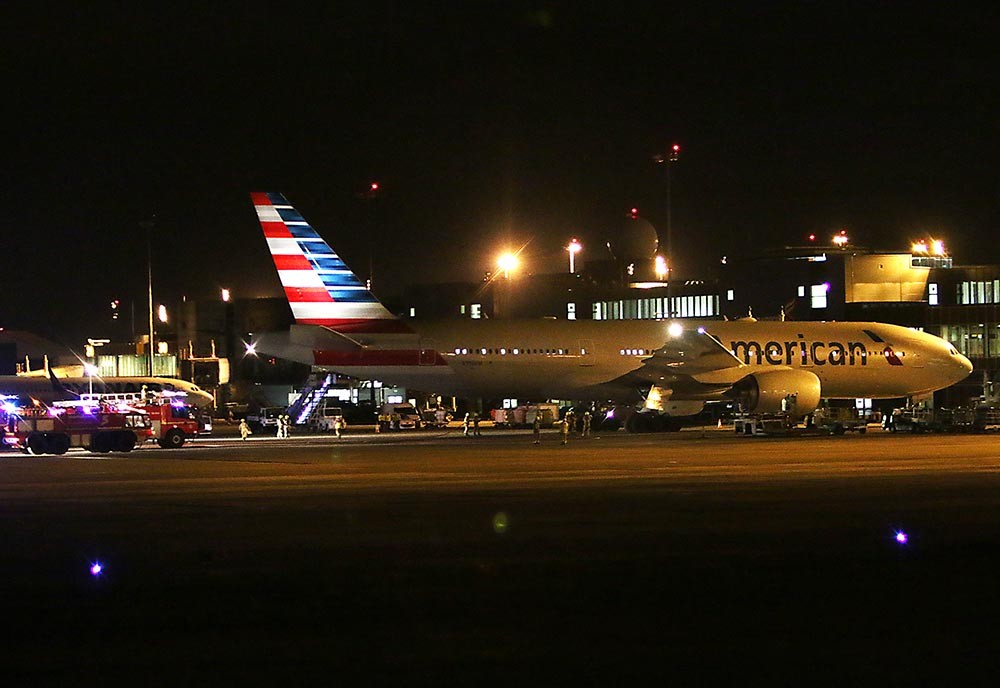 A passenger jet was forced to turn around over the Atlantic and divert to Shannon Airport early today after the crew declared an emergency.
American Airlines flight AA-141 had departed London's Heathrow Airport at 7.40pm bound for JFK airport in New York.
The flight was over three hours into its journey when the crew opted to turn around. The crew reported they had received an indicator light in the cockpit.
Authorities at Shannon implemented the airport's emergency plan which also involved alerting the local authority fire service, HSE National Ambulance Service and An Garda.
Three units of the fire brigade from Shannon town were sent to the airport while two units from Ennis were mobilised to a designated holding point adjacent to the M18 motorway at Dromoland.
Several ambulances from Ennis and Limerick were also dispatched to the airport.
The flight landed safely at 12.26am and was met by emergency crews.
The jet taxied to the terminal accompanied by emergency crews. Engineers were also standing by to investigate the problem.
The airline confirmed: "American Airlines flight 141 diverted to Shannon Airport due to an indicator light in the cockpit reporting a possible mechanical issue. The aircraft landed safely, and taxied to the gate."
American Airlines said they are working to get the passengers to their destination as soon as possible.
Update 3.15pm, Tuesday.
The jet remains grounded at Shannon while maintenance is carried out while some passengers were accommodated on the carrier's scheduled service from Shannon to Philadelphia with others travelling on another flight to Newark.