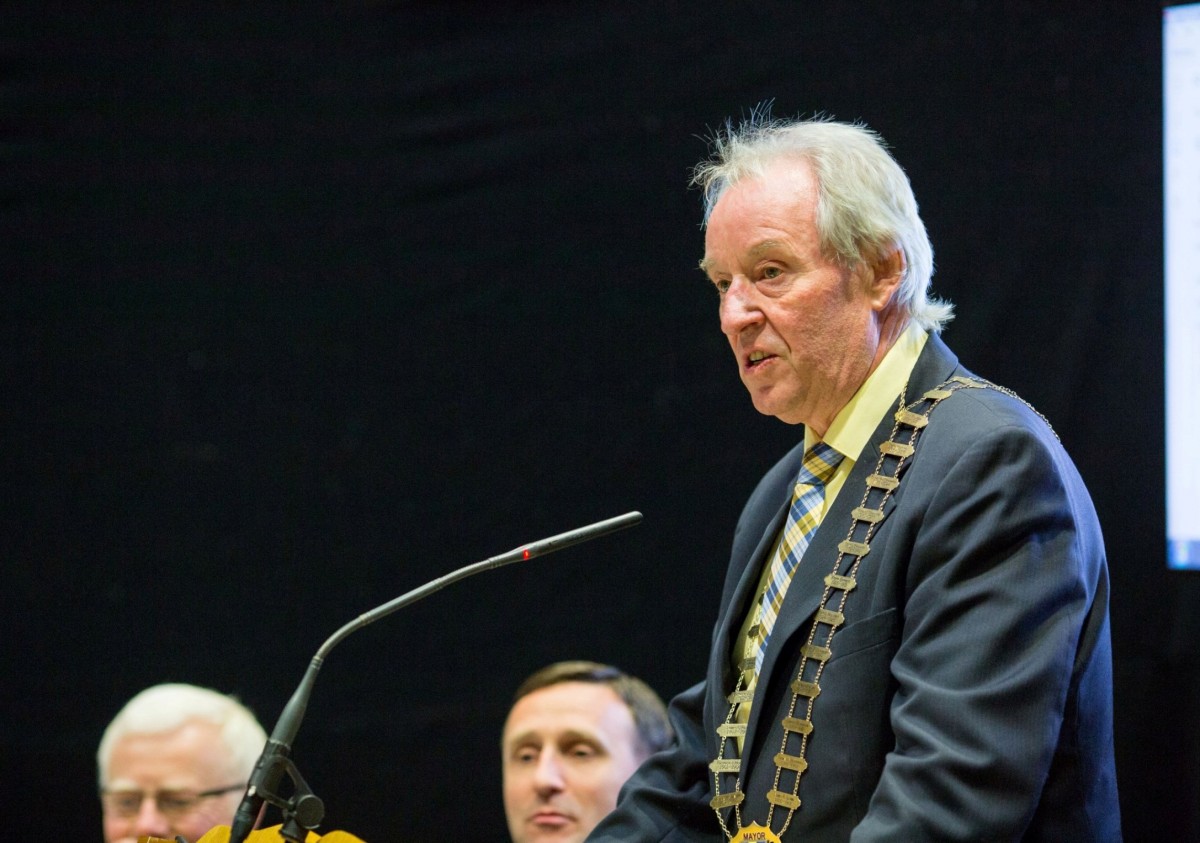 James Breen is in his final days as Cathaoirleach of Clare County Council but the Kilnamona man feels the title must be reverted back to the Mayor of Clare.
Speaking to The Clare Herald, Breen revealed that he was promised by former Minister for Local Government, Community and the Environment, Alan Kelly that he would revert back to the official title.
However James was left disappointed by the Labour T.D. "I approached Alan Kelly when I was Cathaoirleach and I asked him to change the title and he promised me faithfully he'd do it so he didn't do that then".
Simon Coveney has recently been appointed the Minister for Housing, Planning and Local Government. Breen who was a member of the twenty ninth Dáil became friendly with Coveney during that time and told The Clare Herald that he had a discussion with the Minister three weeks ago.
"I met Simon at a meeting in Dublin and myself and Simon were very good friends when I was in the Dáil and I put it to him and he's favourably disposed to changing the title from Cathaoirleach to Mayor because he also realises that when you go abroad that Cathaoirleach means nothing".
A member of the Ennis Municipal District, James outlined that the title of Cathaoirleach doesn't resonate when representing the County abroad but when he informs gatherings that he is a Mayor he receives immediate respect.
"The very minute you say you're Mayor people stand up and listen 'oh you're Mayor of your County what an honour to meet you' and they'd be wanting to take pictures and everything".