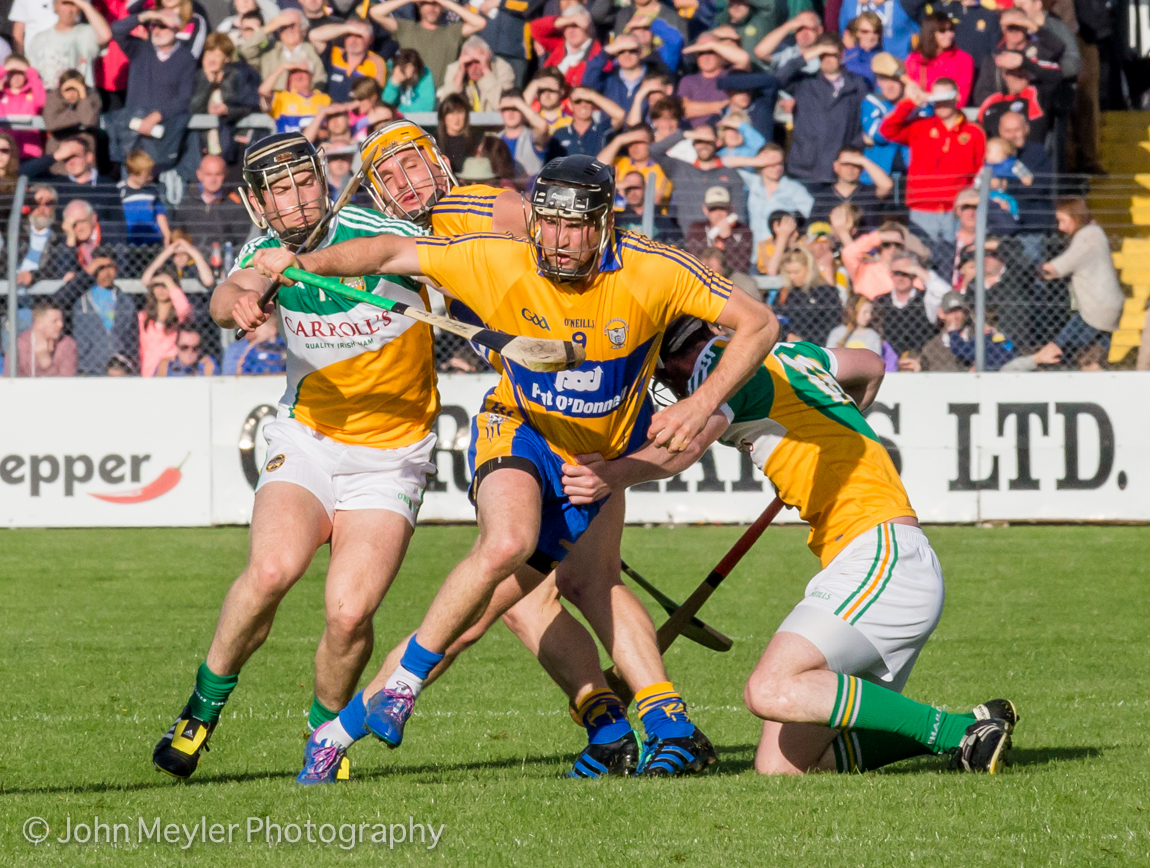 Colin Ryan is determined that the Banner will improve the County's recent history in the Munster Senior Hurling Championship.
In the last eighteen years, Clare have just a single Munster Senior Hurling title to their name. This year Davy Fitzgerald's side are aiming to play a bigger role in the competition according to Newmarket-on-Fergus' star Colin Ryan.
"It's something that we need to look at our record in it is not great so when it is so open like that I think we'll be looking forward to making our own history in it and to play a bigger part in it that we have in recent years".
Looking ahead to the beginning of Clare's championship bid, Ryan admits that any of the teams in the province are capable of being crowned Munster champions. "I think it's the most even championship that we'll come across in years, I think there's an awful lot of teams at the same level, just from looking at it I think that on any given day they can all have a fierce competitive game and whoever comes out on top is a flip of a coin".
The dead-ball specialist has his eyes on a long summer playing for his County and to ensure this, Colin says Clare must perform in Munster. "The end game is an All-Ireland. I think the best route to get there is win Munster and the least amount of games possible. The Munster Championship has a real historic feel about it and a real prestige about it. It certainly will be something that we'll be looking forward to".