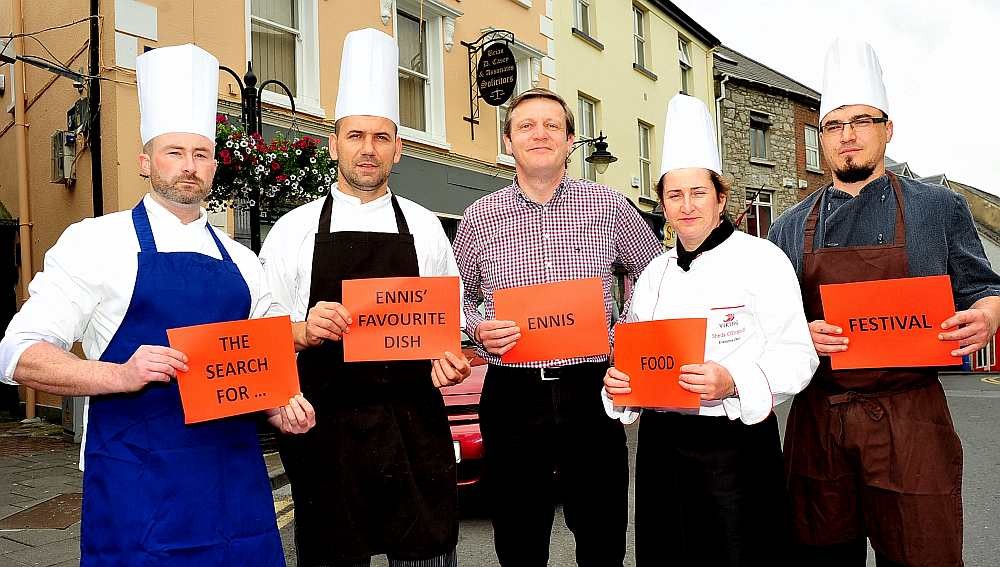 The Ennis Food Festival committee have launched a new competition and survey to find out what restaurant customers in the town enjoy most on their plate.
Once more The Ennis Food Festival will take place from 22nd-25th September. The highlight event will be its Gourmet Food Village in glór with forty stall spaces on the Saturday. Ennis Food Festival aims to promote quality food and hospitality in Ennis making the town a first class foodie destination.
Dermot Fetton of The Cloister and Chairman of Ennis Food Festival wants the competition to help those in the food industry. "As restaurant and café owners we want to learn more about the dining populace in Ennis and what they enjoy most. We are inviting customers to fill in a survey online with the aim to create Ennis' Favourite Dish to be launched at our Ennis Food Festival in September.
"The right people to take a lead on this work are of course the experts in our kitchens, our chefs, who will be carefully reviewing all the answers and will together be deciding on what shape the Favourite Dish will take."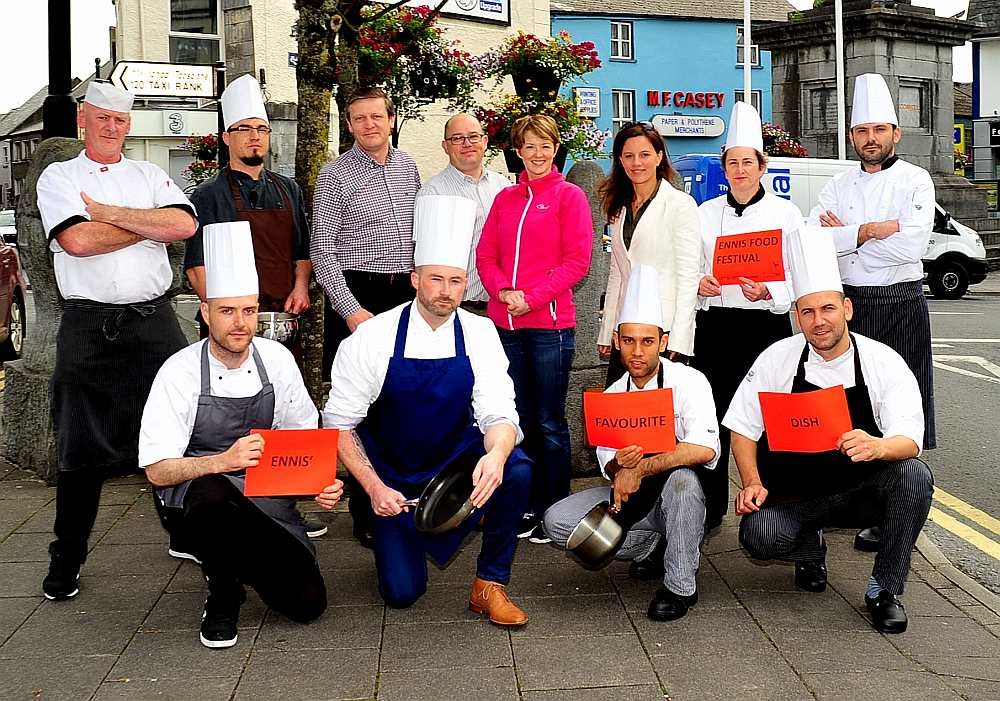 Danny Miller, Head Chef Zest! & Efg Inflight said: "Creating a new dish is always interesting and fulfilling work. This challenge has the advantage that we are guided as to the most popular ingredients directly from customer choice. I am excited to be involved and to work alongside my fellow chefs to delight the Ennis taste buds."
Ennis and Clare Foodies interested in entering the competition can do so by filling in the online survey on the Ennis Food Festival website. The simple-to-complete survey asks about favourite ingredients and flavours in a dish and it is available for the coming two weeks. The resulting dish will be announced in September. The exciting prize of the competition involves 'A team of chefs cooking and serving at your house'.