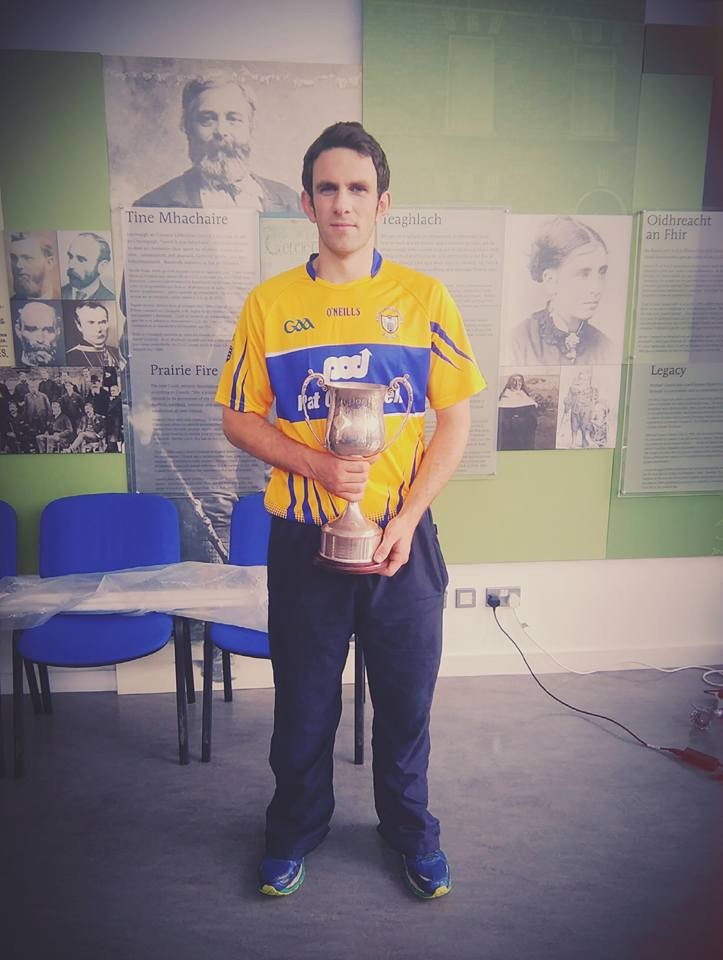 Climbing mountains are never easy but this weekend it's a climb with a twist for James McInerney as he makes a trek across the Cooley Mountains for the All-Ireland Poc Fada Championships.
In his first year entering the competition James has made quiet the impression by winning the County and provincial titles. The Newmarket-on-Fergus man is excited ahead of the competition which takes place this weekend. "This is my first time up the mountain and I'm looking forward to it, it's a serious challenge, a technical challenge, more of a marathon I hear than the Clare and the Munster Poc Fada, twice in the length but I'm really looking forward to it".
Both the Clare and Munster Poc Fada Finals were held in The Burren and McInerney is hopeful the difficult course will stand to him. "The Clare one was held in The Burren, a fabulous location there, really good, really challenging, you have to be fit and strong, it's not about being able to hit it the furthest, it's more technical because you have to size up everything and the terrain comes into play. It's much better than hitting it down a field".
James comes from the same club as the popular Christy Ryan well-known to many as the 'brand ambassador' of M Donnelly & Co Ltd. The tournament is sponsored by Martin Donnelly and the former Clare defender says encouragement from Ryan helped him to make up his mind to enter the competition while paying tribute to Donnelly for his continued backing of the GAA.
"I was playing Clare for a good number of years and this year was the first time I had the full year off so I said, look, I've always wanted to do it because the competition always attracted me. I liked it and Christy Ryan, who promotes it, is from my own club and he said, 'Look, sure give it a shot this year. And I did, so here I am".
Brendan Cummins is chasing a record tenth title this weekend, a Fitzgibbon Cup winner with LIT James has admiration for the Tipperary's man achievements on the mountain but is hopeful of causing an upset. "I wouldn't mind bringing it home to Clare. But being inexperienced on the mountain, I don't know, I'll be doing my best and hitting it hard".
2016 Players
Senior Hurling
Mark Fahy (Gaillimh)
Colm Callanan (Gaillimh)
Jerry Fallon (Ros Comáin)
Karol Keating (An Dún)
Ruairi Convery (Doire)
James McInerney (An Clár)
Aaron Murphy (Luimneach)
Brian Connaughton (An Iarmhí)
Darren Renehan (Baile átha Cliath)
Brendan Cummins (Tiobraid Árann)
U16 Hurling
Cathal Kiely (Uíbh Fhailí)
Gearoid O' Connor (Tiobraid Árann)
Dominic McEnhill (Aontroim)
Cormac Philipps (Mhaigh Eo)
Senior Camogie
Ciara Donnelly (Tír Eoghain)
Sinead Skehill (Gaillimh)
Faye McCarthy (Baile Átha Cliath)
Lyndsey Condell (Corcaigh)
U16 Camogie
Anne-Marie Smyth (An Dún)
Sarah Healy (Gaillimh)
Donna Mortimer (Laois)
Mairead O'Sullivan (Corcaigh)