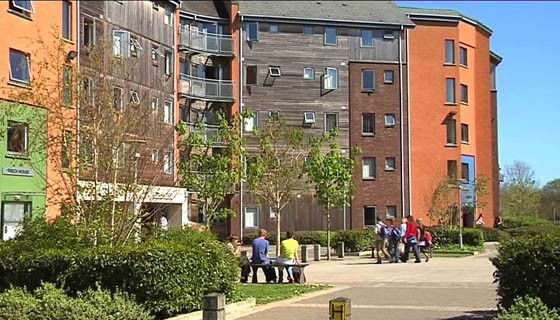 An unprecedented demand for student accommodation for University of Limerick students has seen the launch of a campaign by the UL Accommodation Service inviting homeowners and landlords to come forward and advertise available accommodation.
UL provides over 2,600 student bedrooms on campus and lists over 1,000 rooms in off campus housing, and is close to capacity for the upcoming academic year. It is also reported that over 1,400 student bedrooms in purpose built student accommodation complexes off campus in the Castletroy area are also fully subscribed for September.
Speaking about the campaign, John O'Rourke, General Manager, Campus Life Services commented "In response to this need and to assist prospective UL students who have yet to source accommodation for the coming term, we are calling on homeowners in the area and city environs to consider renting an available room. There may be some families in the local area where sons and daughters may have moved to other cities for work or are living abroad and homeowners might consider renting a vacant room."
According to Revenue.ie, the Office of the Revenue Commissioners, if homeowners let a room (or rooms) in a sole or primary residence as residential accommodation, including rooms let to students' and the rental income for the year of assessment does not exceed €12,000, the profits or losses on the relevant sums are treated as nil for income tax purposes.
Ellen Fitzmaurice, Manager Student Residences at UL, said "Our primary aim is to ensure that incoming students at UL have safe, clean affordable accommodation options while they study here. We are looking for prospective homeowners who can provide either a room for 5 days (Sun-Thurs) or for a 7 day arrangement. Rental fees are usually charged inclusive of utility bills and range between €70 and €110 per week depending on the facilities and services offered to the student. It would be important to provide a private bedroom with an area to study. Students would require access to cooking facilities however if meals are included, an additional charge is usually arranged with the student".
Landlords interested in renting a room/rooms for prospective UL Students are asked to contact the UL Accommodation Service on 061 202331.