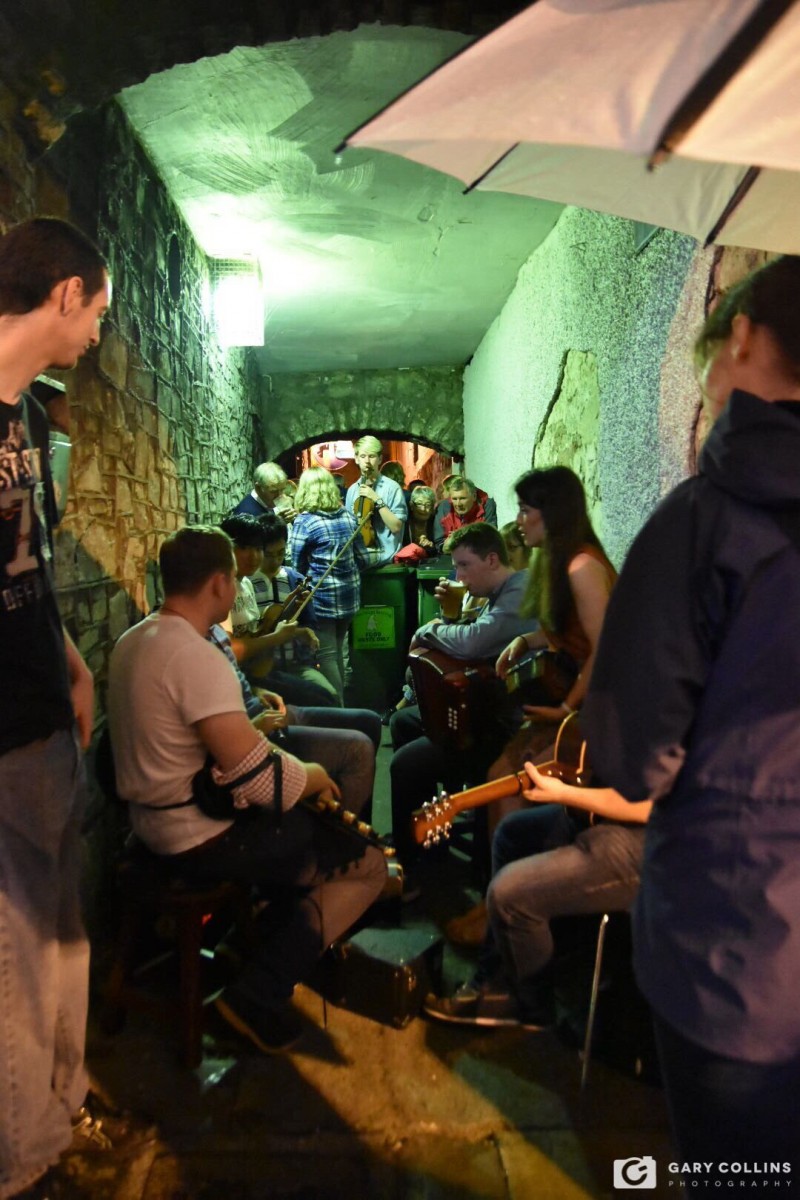 Crowds are expected to increase for day five of Fleadh Cheoil na hÉireann Inis 2016.
The Clare Herald's Gary Collins launches his special Fleadh photo exhibition at 5:45pm in AIB Ennis.
Each day throughout the week there is a Fidil Beo Series at 1pm in Glór which showcases the finest fiddle players in Co Clare. Thursday's hour-long lunchtime concert showcases Vincent Griffin. He will be accompanied by Padraic O'Reilly on piano and Tim Collins on concertina. Vincent was an All-Ireland winner in the 1956 Fleadh.
All week the Frank Custy session runs from 11am-1pm at the Holy Family National School in Ennis. Tour guide Jane O'Brien will lead a walking tour of Ennis departing Ennis Tourist Office at 11am, 2 and 5pm. The Singers Club continues at 9:30pm at The Auburn Lodge Hotel with Waterford's Alice Fitzgerald the MC.
Ennis Courthouse is the venue for Seachtain na hÉigse which is a series of lectures on history, music and culture. Three lectures are on each day at 11am, 1pm and 3pm. Dr Michael Griffin looks at the role played by music and poetry in eighteenth century Ireland, Dónal de Barrra provides information on the placenames of the County while Howard Marshall recalls the career of Inagh's blind piper Garett Barry.
Over the week an emphasis will be put on the Irish language. Several events will celebrate our native language on Thursday from 10:30am – 6pm at venues such as Glór, Food Heaven, Siopa Leabhar na hInse, Teach na Cúirte, Gaelscoil Mh. Cíosóg agus Sr. na Maínistreach.
Dánlann an Chláir hosts the Meitheal Orchestra who will team up with The Trí Tones from 6pm.
1916's Easter Rising will be retold through music, song and speech in Glór at 8pm. A Terrible Beauty traces the roots of the rising and the events of the infamous week. The show draws on the music and song of the time along with eyewitness and newspaper accounts to recall one of the most defining moments in Irish history.
Shannon Aerodome hosts its first concert of the Fleadh at 8pm. Beoga and Cruinniú take to the dome with all original members of the band together for all to enjoy.
Competitions commence today for the Fleadh while street performers will be based all over Ennis. The Gig Rig provides musical entertainment in the evening while there's plenty of entertainment in the pubs of Ennis throughout the day.
'If it's music you want, You should go to Clare', but if it's top quality coverage that you want then come to www.clareherald.com.