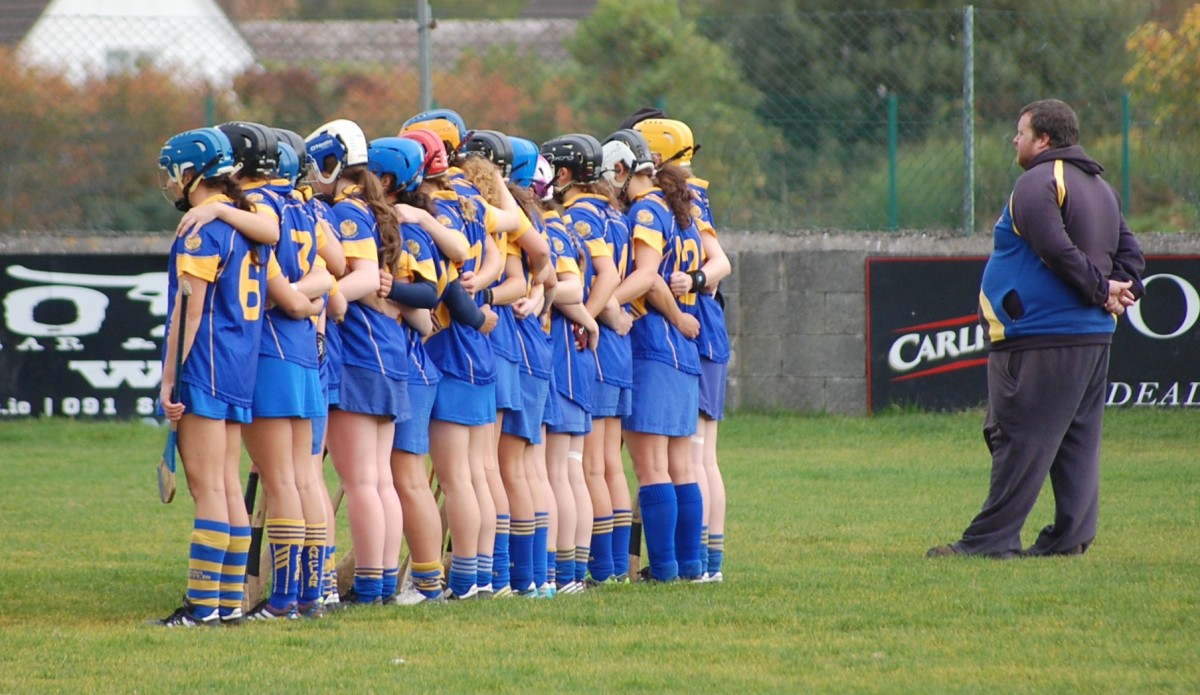 Newmarket-on-Fergus begin the defence of their County title in their opening round game vs Truagh/Clonlara on Saturday evening in the PK Travel Clare Senior Camogie Championship.
Management: Darren Hayes, Johnny Ryan, Stephen Cusack, Brendan Mulcaire, Flan Sheedy, Marie-Louise Kaiser.
Captain: Roisin McMahon
Key Player: Roisin McMahon
One To Watch: Michelle McMahon
Titles: 8 (2001, 2002, 2003, 2005, 2010, 2011, 2013, 2015).
2015 Report: Completed a League & Championship double, reached their first ever Munster Senior Club Final losing out to Milford.
This current crop of Newmarket players have only put back to back titles together once before, that being in 2011 when they were under the stewardship of County coach Brian Enright. During Seanie McMahon's time in charge they did win three championships on the bounce at the start of the millennium but only a handful of players remain from then.
Whether its complacency or not the Blues have struggled to raise the bar after successful seasons. So the test for Darren Hayes' side is to come back even more determined than they were last year.
All involved with the team are fully aware of this, none more so than their manager Darren Hayes. "We've a big target on our back, we've been here before and we've failed at the semi-final stage, it's something we're wary of and something we've talked about as a group and something we'll be doing one hundred percent to not let happen again, everyone wants to beat us and we expect nothing less than that, the fact is we want to beat everyone aswell so it works both ways for us".
Truagh/Clonlara are first up for the Champions, for this tie they are without three of the Kaiser sisters; Niki, Carol and Ruth plus Joanne Walsh. That's four members of their starting team from their County Final win. Hayes won't be using the absentees as an excuse if things don't go their way.
"That's why we have a panel, we've a big panel at the minute, on a regular night we get up to twenty six training which is great, all the girls are feeling the benefit from it and it won't be an excuse come the first round we have enough players and we're always going to be missing one or two it's important you can have three or four like we have on the line to come on and replace them".
These teams clashed in the semi-final of the League earlier on in 2016 in which was one of Truagh/Clonlara's strongest performances in the senior grade. "Truagh are coming on amazingly well, I'm fortunate enough to train a few of them with the Clare Minor setup and as we know there's seven of them on the Clare Senior setup so they're an experienced team with a couple of young girls thrown in there that are a good standard and if you're not on your game you won't beat them.
"All these games are like Cup matches if you lose one game you're behind the eight ball straight away so all these matches are very important that you turn up with the right attitude and we'll turn up with the right attitude and be there one hundred percent ready to play them because if we're not we won't win and it's as simple as that".
Although they are reigning champions and Truagh have yet to win a senior title, the East Clare side have more representatives on the County senior panel. "It does surprise me, take nothing away from the girls from Truagh that are on it maybe I thought a few of my own girls would be on it but at the other side of it it's good for me it gives me time to work with them and gives my time to work on what we want to work on but it'll come down to the day whether players are on county panels or not it'll be the fifteen that start against the fifteen from Truagh and its whoever performs on the day will win".
Newmarket's run last year saw them reach the provincial decider where they lost out to one of the top club teams in the game, Milford. Exposure at that level was a big learning curve for all involved with the Blues. "We learnt a pile, a lot of mistakes made, personally myself made huge mistakes on the line and I learn from them I'm only a young enough manager as it is and all we can do is learn from your mistakes, maybe we were a bit too brash last year against Milford going player for player maybe we weren't tactically acute as we should have been, we were bitterly disappointed as well we didn't play as well as we could have played, we knew we didn't perform at all but there were surrounding circumstances to that which I won't get into now with the game being called off and stuff but we learned a lot, the players learned a lot, the management".
Hayes added "Obviously the end goal might be to get there but we can't look past Clare, it's an awful tough championship to win and you've five or six teams, if you're not on the game and you're taking one eye off one team you'll slip up and that's how tough the championship is now and we're looking forward to it, the end goal for us is to win the championship and that won't change no matter who were playing".
Their manager has the right attitude in stressing the importance of each game, they are expected to progress to the semi-finals and it is there that the Blues will receive their toughest test.
Panel: Ciara McCarthy, Jane O'Leary, Aoife Griffin, Aislinn Keogh, Aimee McInerney, Roisin McMahon, Carol O'Leary, Aine O'Brien, Laura McMahon, Gemma McInerney, Jenny Kelly, Rachel Kelleher, Michelle McMahon, Iris Kaiser, Aileen Kilmartin, Anne Marie Hayes, Katie O'Flanagan, Joanne Walsh, Sharon McMahon, Mary Enright, Claire Arthur, Breda Lane, Aine Feehily, Niki Kaiser, Aoife Crimmins, Rachel Sheedy, Clodagh Costelloe, Emer White, Alice Sheedy, Carol Kaiser, Ailbhe Barry, Roisin White, Tara O'Neill, Rachel Mulcaire, Amy O'Halloran, Maria Kennelly, Brid Enright