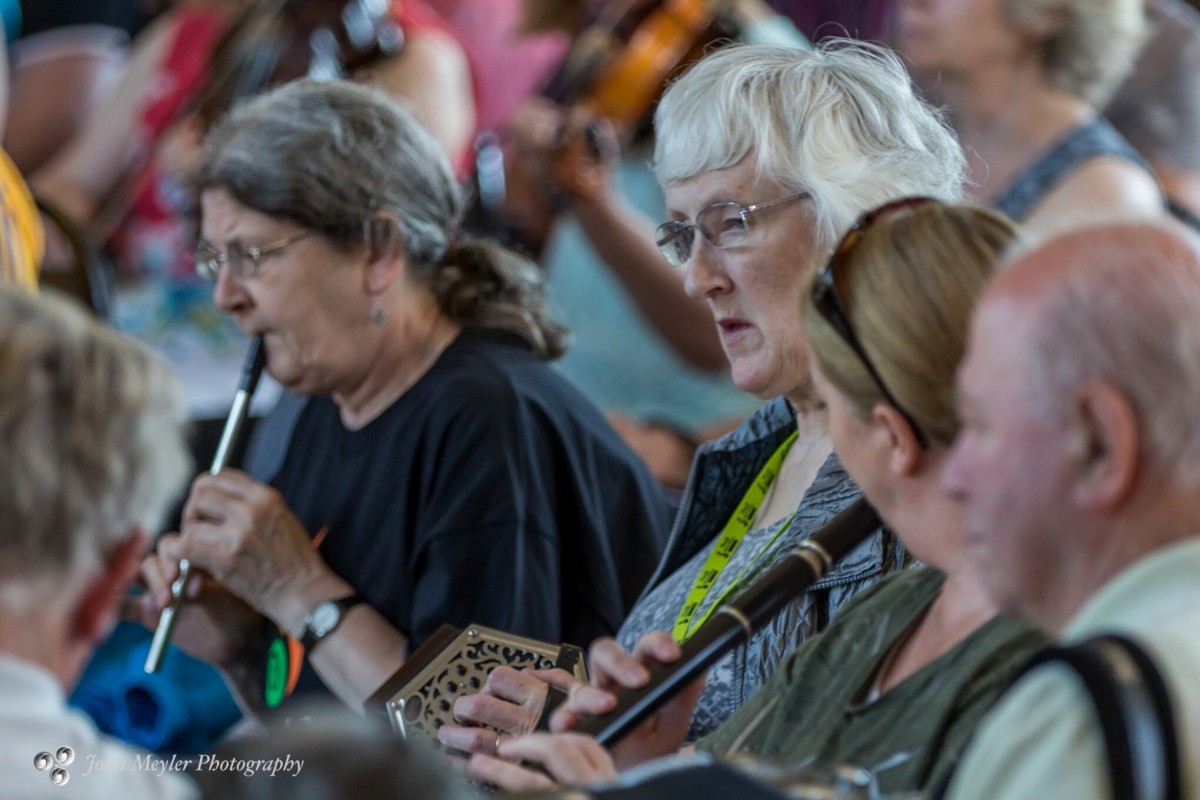 At every turn street performers were garnered for another busy day for the town of Ennis during Fleadh Cheoil na hÉireann.
On top of that several events and concerts took place during the largest Irish traditional music festival in the world. Michael Queally was Tuesday's featured artist as part of the Fidil Beo Series while it was the turn of Murt Collins and Tony O'Loughlin to take centre-stage for the Cuaird at St Columb's Church.
Frankie Gavin, Noel Hill and Arty McGlynn teamed up for a sold out concert in Glór while at the same time Derek Warfield & The Young Wolfe Tones were live from Treacys West County Hotel.
Comhaltas honoured Frank Custy, Michael Tubridy, Peter O'Loughlin, Joanie Madden, Kevin Rowsome, Colm O'Donnell, John Bowe and Brenda McCann at a special function in The Auburn Lodge Hotel.
Several photographers were out and about for The Clare Herald to soak up the atmosphere. John Meyler paid a visit to The Frank Custy Session and the Fidil Beo Series, Gary Collins listened to recitations in Griffins Bar while Eamon Ward and David Crimmins took to the streets, James Feeney got to record some of the action from the Daniel O'Connell monument.
'If it's music you want, You should go to Clare', but if it's top quality coverage that you want then come to www.clareherald.com.