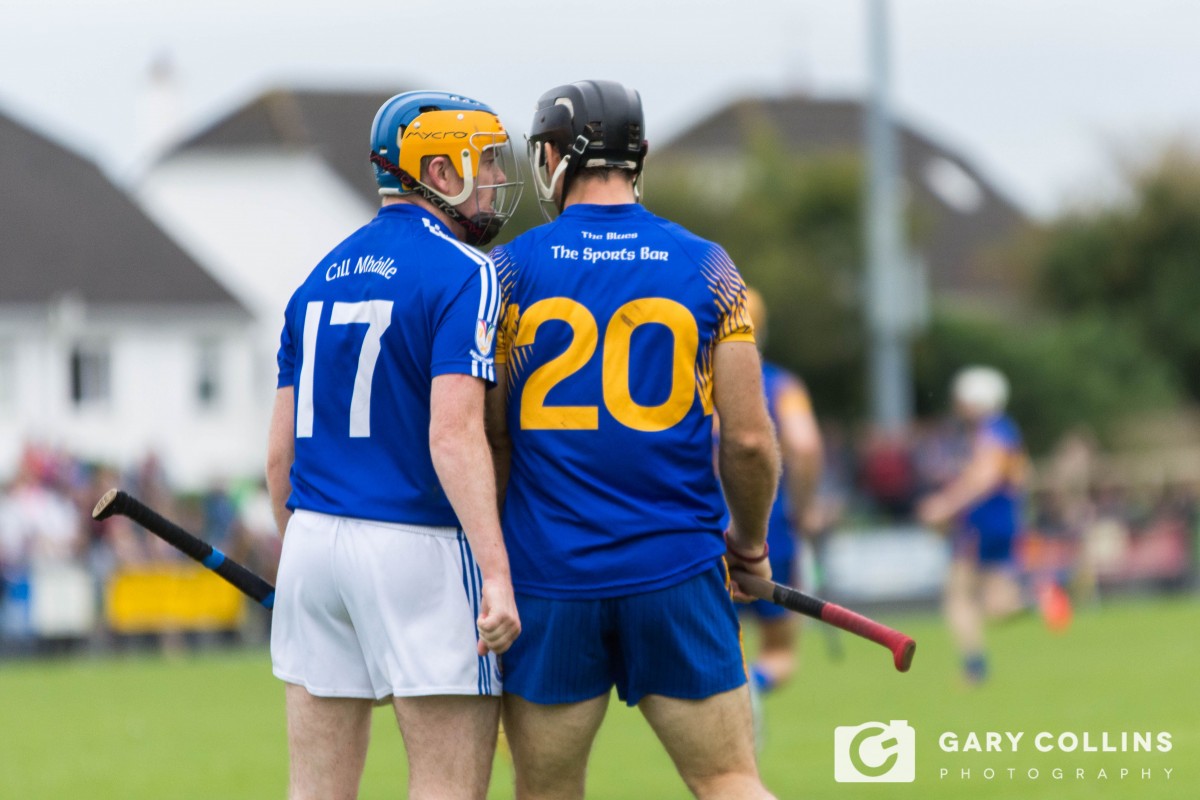 The inevitable has been delayed for either Newmarket or Kilmaley after they battled to a draw in the Clare SHC relegation final in Sixmilebridge on Saturday evening.
Ryan Corry reports from O'Garney Park, Sixmilebridge
Newmarket-on-Fergus 0-15
Kilmaley 0-15
Venue: O'Garney Park, Sixmilebridge
The sides went toe to toe and were level on seven times over the course of the hour in a very physical contest. The scoring was largely a shootout between two of the most talented dead ball specialists in the county with Colin Ryan and Cian Moloney accounting for 0-21 of the 0-30 total.
Ryan could have had an even bigger impact if his first half goal had not been disallowed by referee Ambrose Heagney who deemed the Newmarket man to have overcarried.
There was no extended spell of momentum for either team in the first half with Newmarket's three points in a row in the first ten minutes being the most consecutive in the game.
The first half also proved to be very costly for Newmarket in terms of injuries as they lost key men in David Barrett and Martin O'Hanlon with early reports suggesting lengthy layoffs. Newmarket edged it heading just into half time when Ryan scored a sideline from over in front of the dressing rooms.
The second period was no different to the first with both teams battling hard and refusing to let up. Kilmaley hit the first three scores of the half to get into a two point lead and looked as if they would drive it home to safety.
However, Ryan's accuracy again was the saviour for Newmarket as the county star hit all five of their second half points including two in the last minute of normal time to even up the scores.
Michael O'Neill might have thought he'd won it for Kilmaley after he drilled over a massive long range point in the 58th minute but a draw was a fair result.
Far better showing from Newmarket compared to previous outings but there may be more to come. A few of Kilmaley's bigger names were quiet on the day and they'll hope to rectify that in the replay. With many varying factors, it's unknown yet when and where said replay will take place.
Newmarket-on-Fergus: Ronan McCormack; Shane O'Brien Jnr, James McInerney, Eoin O'Brien; Sean O'Connor, Enda Barrett, Niall O'Connor; Martin O'Hanlon, Eoin Hayes; Mikey McInerney (0-2), Shane O'Brien Snr (0-1), David Barrett; Colin Ryan (0-12, 9f, 1s/l), Stephen Kelly, Noel Frawley. Subs: Ronan Goode for D Barrett (18), Liam O'Connor for O'Hanlon (24), James Liddy for Frawley (53), Darren O'Connor for M McInerney (56).
Kilmaley: Bryan O'Loughlin; Colin McGuane, Conor McMahon, John Clohessy; Aidan McGuane, Conor Cleary, Shane Lynch; Eoin Enright (0-1), Brian Cahill; Michael O'Malley (0-1), Kenneth Kennedy, Diarmuid McMahon (0-1); Daire Keane (0-2), Cian Moloney (0-9, 6f, 2'65), Michael O'Neill (0-1). Subs: Sean Kennedy for McGuane (47).
All photos by Gary Collins