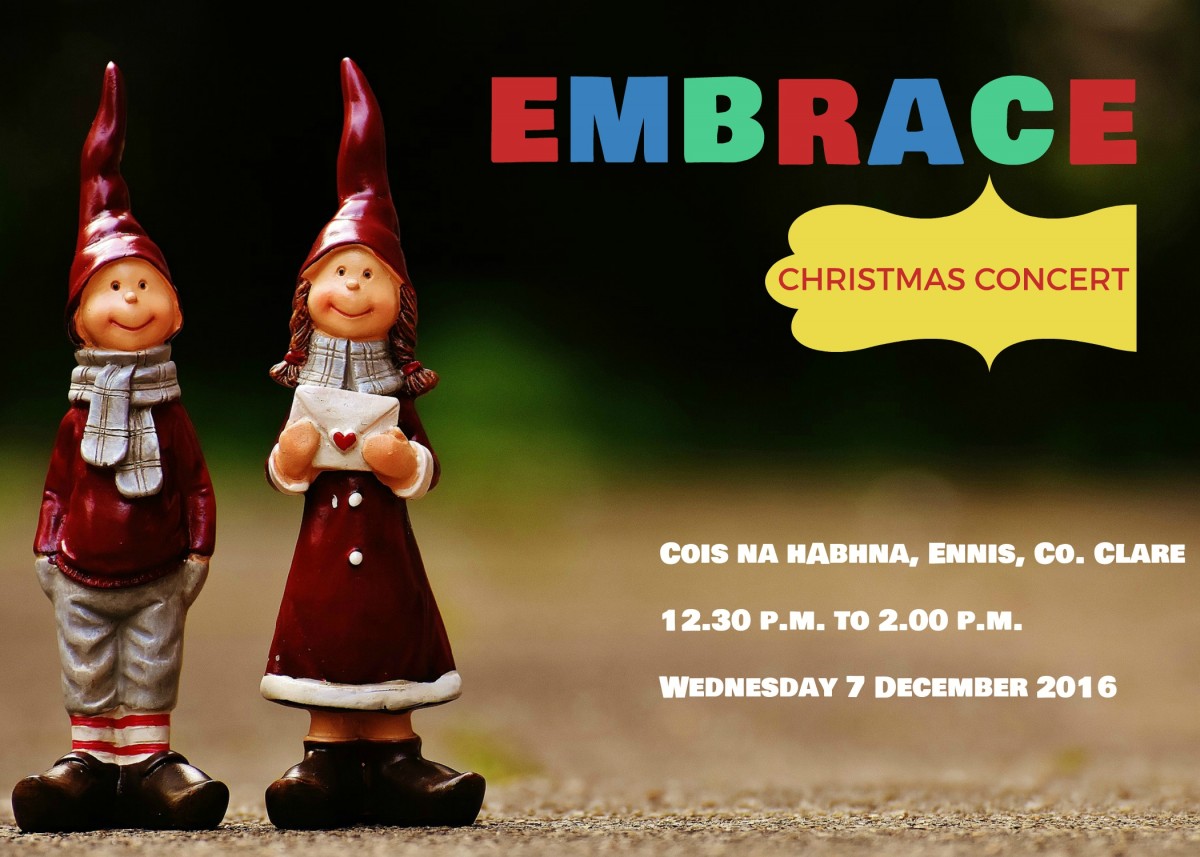 Cois na hAbhna in Ennis will host this year's Embrace Christmas Concert, an annual talent showcase for performers, singers and musicians from St Anne's School, The Dulick Centre, Kilrush Day Hospital, Brothers of Charity, Enable Ireland and The Ennis Arch Club.
The free event, which takes place on Wednesday 7th December from 12.30 p.m. to 2.00 p.m., will feature participants in the Embrace Arts & Disability programme.
Established by Clare County Arts Office in 2001, the initiative aims to enable people with disabilities to experience the arts in a variety of art forms through working with professional artists.
Ceara Conway, Embrace Coordinator said, "Working as part of the Embrace programme constantly opens my eyes to the wide range of talents and creative ideas alive in each participant. This year we have a host of new musical acts that we are excited to present to the community."
"We are inviting members of the public to tune the soul to the spirit of Christmas by seeing Embrace programme participants showcase their wonderful talents in this free concert," she added.