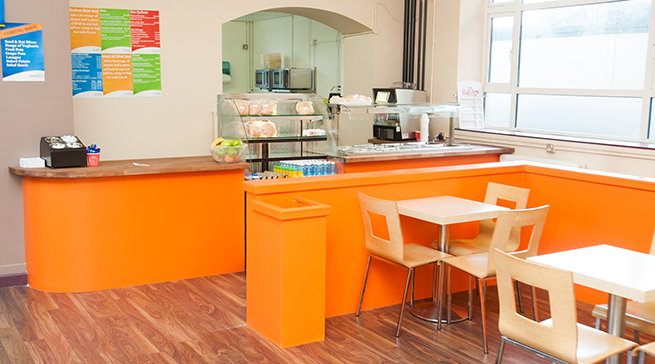 Through the Department of Social Protection and the School Meals Programme, Ennis Community College is now able to provide a breakfast and lunch provision to all students free of charge.
The School Meals Programme aims to provide regular, nutritious food to children. Research has shown that inadequate nutrition impacts negatively on children's ability to learn and benefit from education. Proper nutrition can improve children's ability to concentrate, improve behaviour and encourage children to attend school. The School Meals Programme is an important component of policies to encourage school attendance and extra educational achievement by children.
As part of this programme all students will be entitled to a breakfast before school from 8.15am to 8.50am (toast, cereal, tea and fruit), and/or at 11.15am (rice cakes/yogurt/scone and fruit) all for free.
A small filled roll, fruit and water will be provided at lunch time 1.15pm each day all for free. A bigger lunch or hot food option is available for €2 extra.
This free provision began on Monday and free options will be provided to the end of the school year at which point the School Meals Programme will be evaluated.