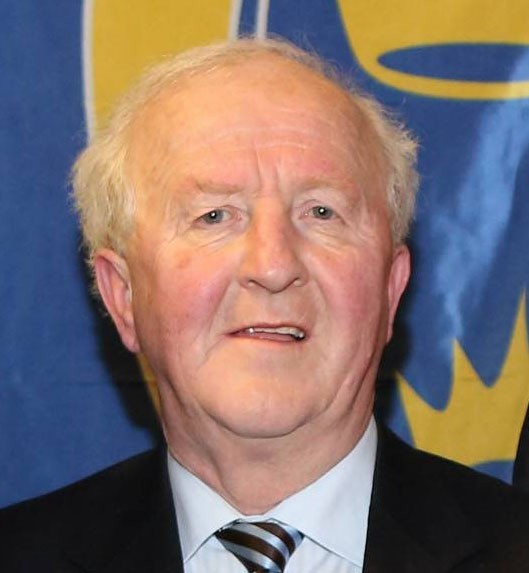 O'Callaghans Mills clubman Robert Frost has been nominated by the Clare County Board for the position of Uachtaráin Cumann Lúthchleas Gael.
In one hundred and twenty eight years only one Clareman has previously served as President, that being Edward Bennett of Newmarket-on-Fergus who assumed the role in 1887.
From 2013 to 2015, Robert served as Chairman of the Munster GAA Council, he has been a member of the Council for the past thirteen years. Frost was also Chairperson of the Clare County Board serving two terms while he also held the position of Vice Chairman within the County organisation.
Current Chairman of Clare GAA, Joe Cooney said they were "proud and delighted" to nominate Robert for the role currently held by Aogán Ó Fearghail of Co Cavan. "He has been a life-long servant of the GAA and critically from grass-roots up, starting with his club and going on to become a vastly experienced administrator at county, provincial and national level.
Cooney continued "He is one of the most experienced officials in the organisation today at any level today and, critically, retains the passion, drive and enthusiasm for the GAA that he has always had over the years. Uniquely, his experience allows him to marry the needs of the organisation at both national and club level.
"Clare has given many loyal servants to the GAA since Michael Cusack as its founder. Robert has followed closely in that proud tradition and would be a very fine leader of our association. We look forward to giving him every support" he concluded.
At present Galway's Frank Burke, Sean Walsh of Kerry and Martin Skelly of Longford along with Frost are the confirmed candidates in the race to become the thirty ninth President of the organisation. The successful applicant will be announced at the GAA congress in February but the incumbent Ó Fearghail remains in the role until 2018.