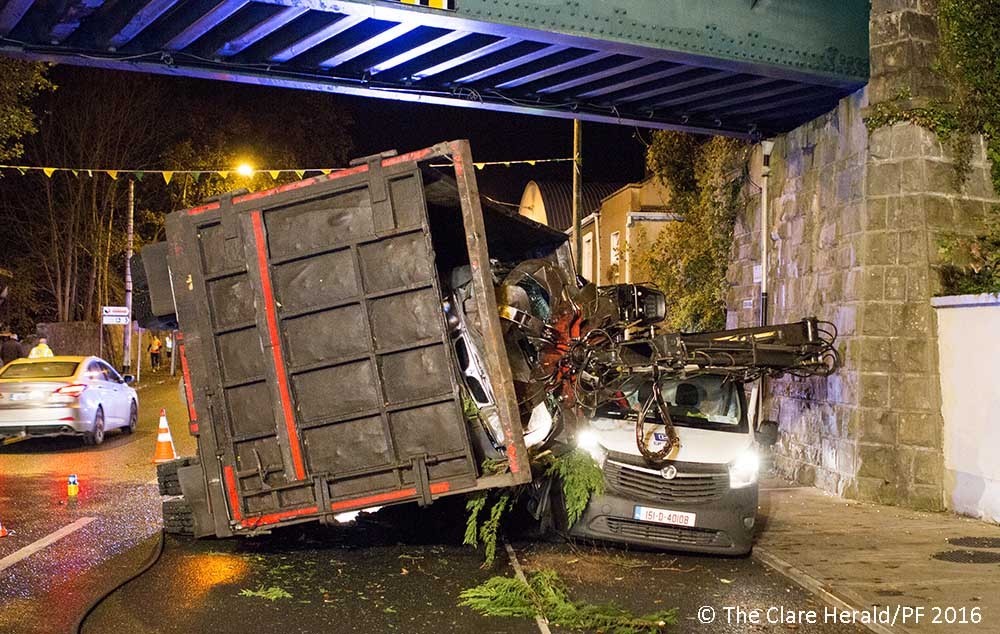 Update: Two trains were delayed by 90 minutes as a result of the collisions but services have returned to normal.
One man has been hospitalised after a truck overturned onto a parked van in Co Galway this evening.
The incident happened at around 6.30pm at Bridge Street in Gort.
A truck carrying scrap metal collided with a railway bridge before rolling over onto the van.
The vehicle had been parked at the time with just the driver inside however he managed to escape through the passenger side door.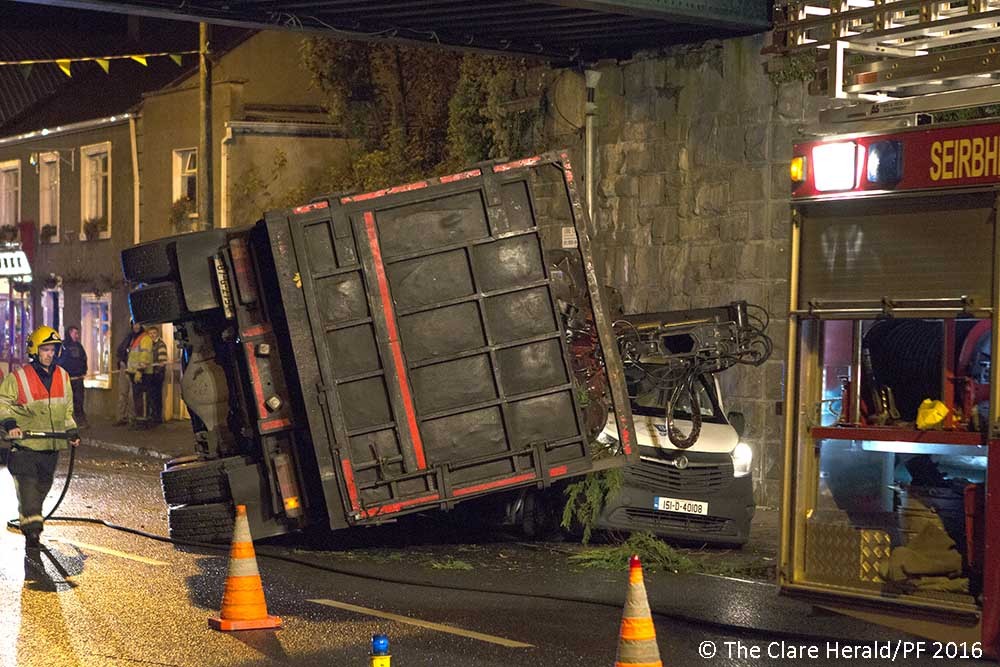 Local gardaí and fire crews rushed to the scene while the National Ambulance Service also mobilised resources from Ennis to the scene.
Iarnród Éireann engineers are currently carrying out an inspection of the bridge to see whether it has been damaged in the collision. 
It's thought that the trucks jib crane collided with the bridge before crashing onto the parked van. The truck driver was not injured.