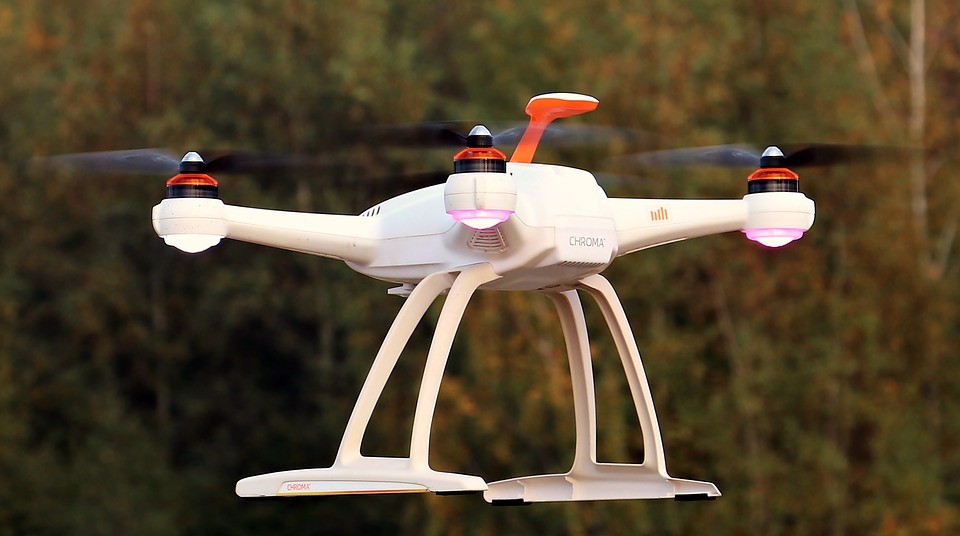 New proposals from the European Parliament aim to put an end to incidents involving lightweight drones and passenger aircraft.
Recommendations are being put in place that unmanned drones of over 250 grams must be registered, following a number of incidents involving drones and passenger aircraft.
Recent incidents include a drone striking a British Airways Airbus A320 with 132 passengers and five crew on board in Heathrow Airport in March and a near-miss with an Aer Lingus flight from Paris to Dublin in April. Emirates airlines recently called for immediate action after drones caused the closure of Dubai International Airport on several occasions.
Speaking after the proposals from the EU Transport committee were announced, Ireland South MEP Deirdre Clune described the threat to the flying public as very real.
"This is a concern for Dublin, Shannon, Cork, Kerry, Waterford and Knock airports. Falling technology costs have made drones widely accessible. Right now, they can be bought for under €50. These proposals widen the net of registration, and more importantly, ensure that people operating drones in our public spaces have the necessary skills needed to fly them properly.
"Drones have many important uses in agriculture, including mapping out farming lands and spreading fertiliser. Throughout Europe, drones are already being used for aerial photography, safety inspections of infrastructure such as rail tracks, dams, bridges or power grids and by national authorities in disaster relief and in mountain rescue operations. Services like 'Amazon Prime' envisage delivering small packages to householders via unmanned drones in the coming years" the Fine Gael politician added.
A member of the EU Transport Committee, Deirdre cited the potential danger to airlines and for passengers if drones were to be used by terror groups as a means of attacking commercial flights, saying that Gardaí and security services should have access to the list of registered drone owners operating in Ireland.
"Drones have a place in modern society but they must be regulated for the safety of the flying public and in particular airline passengers. We must ensure that passenger safety is a clear priority."
Now that the proposals have been given the green light by parliament, the next step is to enter into discussion with the European Council to work towards a legislative conclusion.
For information on drone registration, use and regulations visit the Irish Aviation Authority website.