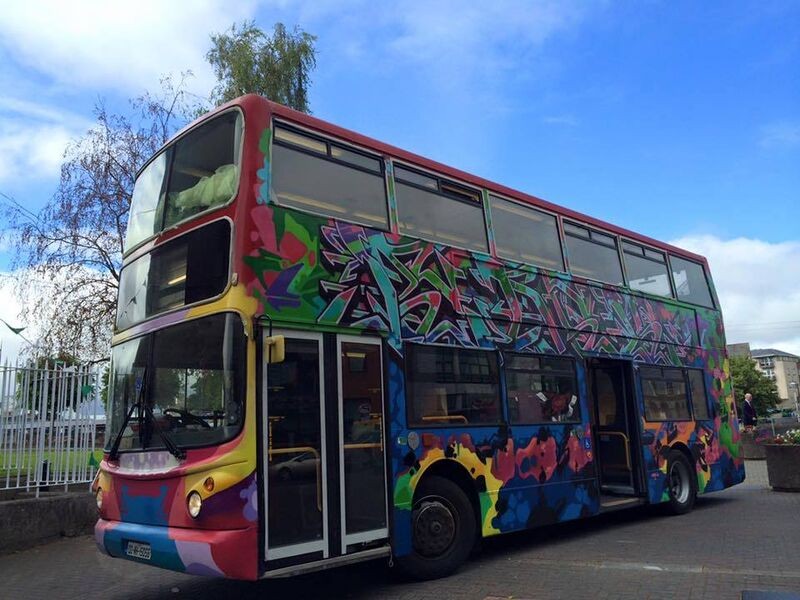 Young recording artists are being invited to step on board the Music Gen Express Bus and record their own music on Saturday November 12th in Ennis.
Located at glór carpark, the mobile recording studio on board Music Generation Limerick City's double decker bus, offers a high quality recording experience and is aimed at all young people up to the age of 18.
A representative for Music Generation Clare told The Clare Herald what aspiring musicians will need to do.
"Just bring your your enthusiasm and your instrument, not forgetting voices. Recording slots of twenty and thirty minutes can be booked via the Eventbrite.ie website, and cost €15 and €20 respectively. At the end of each recording session, each participant will receive a copy of their recording on CD, with additional copies priced at €3 each".
Hosted by Music Generation Clare (MGCE) and Ennis Trad Festival 2016, this unique recording event is being made possible by MGCE's friends in Music Generation Limerick City.
Music Generation Clare and Music Generation Limerick City are part of Music Generation, Ireland's National Music Education Programme that transforms the lives of children and young people through access to high quality performance music education in their locality.
That is, vocal and instrumental tuition, encompassing all musical genres and all types of instruments and vocal styles, delivered by skilled professional musicians. Initiated by Music Network, Music Generation is co-funded by U2, The Ireland Funds, the Department of Education and Skills and local Music Education Partnerships
Locally, Music Generation Clare is managed by Clare Music Education Partnership. MGCE is presently funded at local level by the Limerick and Clare ETB (lead partner), Clare County Council, the University of Limerick, the Society of Saint Vincent de Paul, and Clare Education Centre.