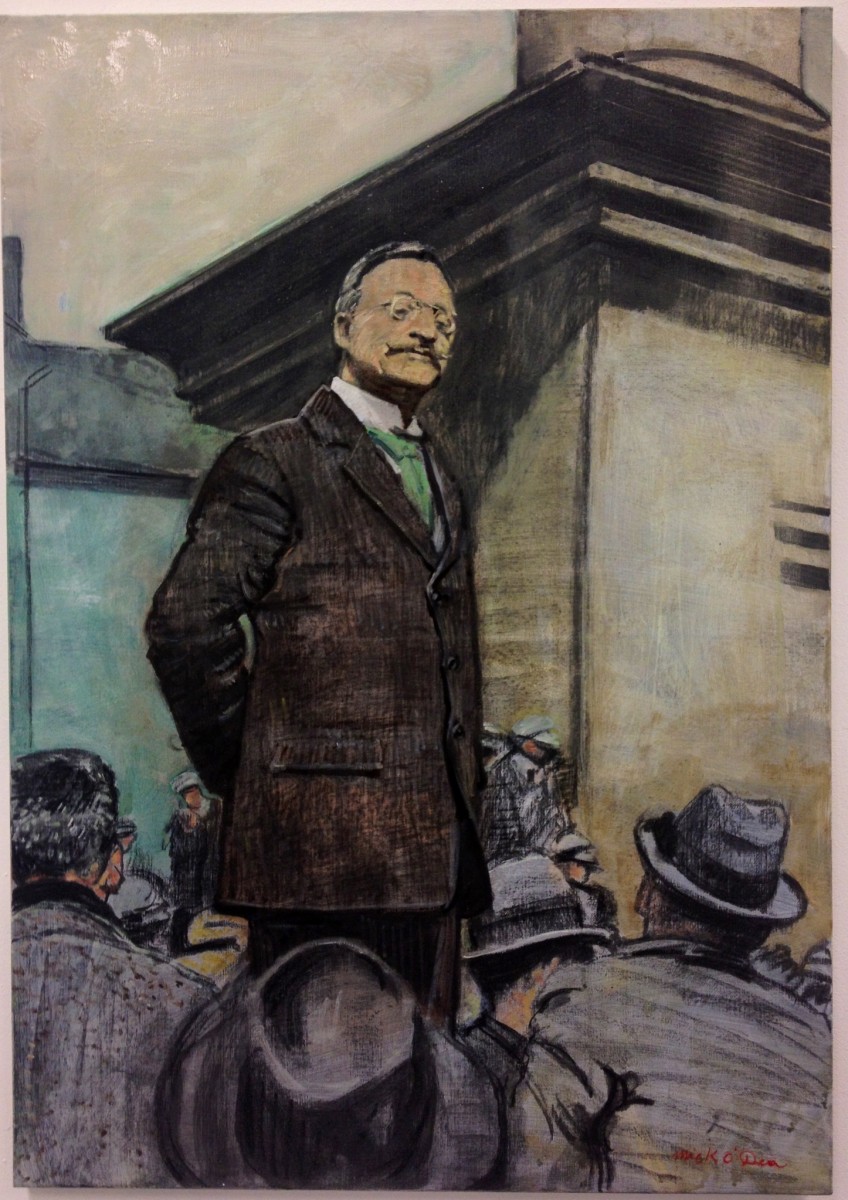 Mick O'Dea, President of the Royal Hibernian Academy, will be in glór next Friday (9 December 2016) to officially open an art exhibition featuring the works of artists who have had an important connection with County Clare during the past 100 years.
The original idea for the 'From Edge to Edge 1916-2016' exhibition came from Clonlara-based artist, Samuel Walsh, who proposed the exhibition as part of the 1916 commemorations.
Catherine Marshall, former head of collections at the Irish Museum of Modern Art, was invited to curate the exhibition. Having researched numerous themes and associations with the county, Marshall came up with the notion of 'From Edge to Edge' which celebrates Clare's well-defined boundaries, sandwiched between the Shannon and the Atlantic.
Selected from national and regional collections, the works come directly from artists' studios or were specially commissioned and will look back at some of the history of Clare since Sean Keating painted the Ardnacrusha Hydro Electric Scheme. Other artists in the show include Australian Sidney Nolan, whose ancestors come from the Mullaghmore area, Aideen Barry, Tom Molloy, Deirdre O'Mahony, Brian Bourke, and the late Barrie Cooke and Jean Regan.
'We are delighted to have the opportunity to display the very distinctive influence County Clare has had on some of Ireland's leading artists over the years and are particularly grateful to the Irish Museum of Modern Art, the ESB and the University of Limerick for letting us borrow works from their collections," said Siobhán Mulcahy, Arts Officer with Clare County Council.
She continued, "The genuine support and enthusiasm from the Oliver Sears, Hillsboro Fine Art and Kevin Kavanagh galleries means we have some of the finest contemporary Clare artists on show."
The exhibition opens on 9 December 2016 at 6.30 p.m. and runs until January 20th in glór. It will be accompanied by a schools education programme. Schools interested in receiving a guided tour of the exhibition can contact the Clare Arts Office at 065 6899091 or arts@clarelibrary.ie.