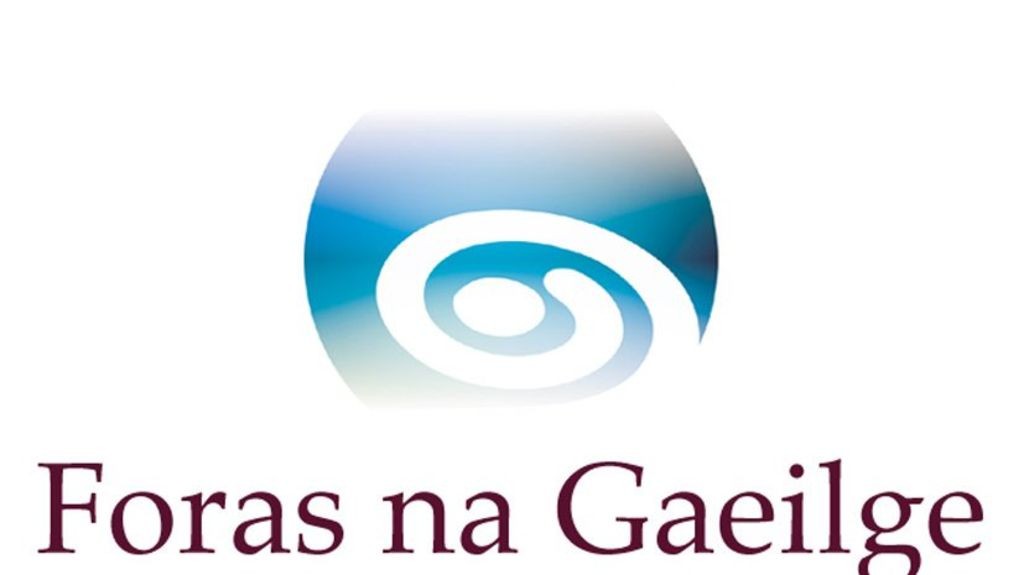 Conradh na Gaeilge welcomed the increased funding of one million for Foras na Gaeilge announced on Thursday by Minister of State for the Gaeltacht Seán Kyne.
Referring to the increased investment, Cóilín Ó Cearbhaill, President of Conradh na Gaeilge said: "This decision is important as it shows us that the Government has started a process to halt and reverse the huge cuts inflicted on Foras na Gaeilge funding over recent years. This investment is essential for the Irish language and will help to strengthen the language in our community".
General Secretary of Conradh na Gaeilge, Julian de Spáinn, said: "It is vital that the increased funding is invested in elements of the community investment plan, agreed by over 80 Irish language and Gaeltacht groups all across the country, and to reverse some of the many cuts made in recent years. The work of these groups demonstrates the benefits achievable by increased investment in Irish, investment which will strengthen the heart of the community.
"It is as a result of the campaign run by these same groups over the last year, that this funding has been allocated. Now these groups should see the benefits of this increased funding in their own communities."
Conradh na Gaeilge will continue to make the case to the Minister of State, an Taoiseach, and the government as a whole, to guarantee that the investment in Foras na Gaeilge, as well as the funding for Údarás na Gaeltachta, is increased in the coming years to ensure that the investment plan agreed by over 80 Irish language and Gaeltacht groups is implemented in full. This investment plan will create over 1,000 jobs and provide a huge amount of opportunities to use the language in the community.
The group has said it will be speaking with Foras na Gaeilge immediately to ensure the best use of this additional funding and to ensure that the funding is spent on the agreed investment plan and reversing cuts.
---
Tá fáilte curtha ag Conradh na Gaeilge roimh an milliúin euro de mhaoiniú breise d'Fhoras na Gaeilge, a d'fhógair an tAire Stáit sa Roinn Ealaíon, Oidhreachta, Gnóthaí Réigiúnacha, Tuaithe agus Gaeltachta, Seán Kyne, inniu i ndiaidh cruinnithe Rialtais.
Ag tagairt don mhaoiniú breise dúirt Uachtarán an Chonartha, Cóilín Ó Cearbhaill: "Tá tábhacht leis an gcinneadh seo mar léiríonn sé go bhfuil deireadh tagtha anois leis an slad seasta a bhí á dhéanamh ar mhaoiniú Fhoras na Gaeilge agus go bhfuil tús á chur le próiseas chun na ciorruithe móra déanta le tamall de bhlianta a aisiompú agus an maoiniú riachtanach a chur ar fáil do phobal na Gaeilge chun an teanga a neartú sa phobal."
Dúirt Ard-Rúnaí Chonradh na Gaeilge, Julian de Spáinn: "Tá sé riachtanach anois go gcaithfear an maoiniú breise ar ghnéithe den phlean infheistíochta, atá aontaithe ag breis agus 80 grúpa Gaeilge agus Gaeltachta fud fad na tíre, chomh maith le cuid de na ciorruithe a rinneadh le déanaí a aisiompú. Léiríonn obair na ngrúpaí seo an tairbhe is féidir a bhaint as infheistíocht bhreise sa Ghaeilge, infheistíocht a rachaidh chun croí an phobail.
"Is mar thoradh ar obair na ngrúpaí seo freisin, ach go háirithe an feachtas stocaireachta a throid siad le breis agus bliain anuas, go bhfuil an maoiniú breise seo curtha ar fáil. Caithfidh na grúpaí seo toradh na hoibre sin a fheiceáil anois ina bpobail féin."
Leanfaidh Conradh na Gaeilge ag plé leis an Aire Stáit, leis an Taoiseach agus leis an Rialtas trí chéile lena cinntiú go gcuirfear leis an maoiniú Fhoras na Gaeilge, mar aon le maoiniú d'Údarás na Gaeltachta, sna bliana beaga os ár gcomhair lena cinntiú gur féidir an plean infheistíochta sa Ghaeilge atá aontaithe ag 80 grúpa Gaeilge agus Gaeltachta fud fad na tíre a chur i bhfeidhm sna blianta beaga romhainn. Chruthódh maoiniú agus cur i bhfeidhm an phlean céanna breis is 1,000 post agus chuirfeadh sé an-chuid deiseanna úsáide Gaeilge ar fáil don phobal.
Beidh Conradh na Gaeilge ag labhairt le Foras na Gaeilge chun an leas is fearr a bhaint as an maoiniú breise seo agus le cinntiú go gcaithfear é ar an bplean infheistíochta agus aisiopmú ciorruithe.