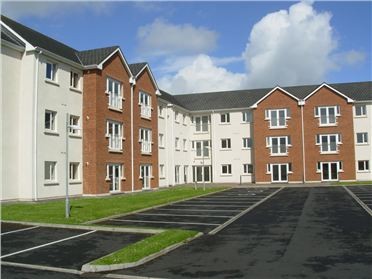 Concerns have been raised at the "inadequate heating" in the houses of a retirement estate in Co Clare.
Located on the Showground Rd in Drumbiggle, Ennis, Páirc na Coille is a retirement village inhabited by members of the elderly community. At a recent meeting of the Ennis Municipal District, councillors wanted various concerns of the residents to be addressed "as a matter of urgency".
Cllr Clare Colleran Molloy proposed "that the numerous and varied concerns of the residents of Páirc na Coille, including, lack of street lighting, need for speed ramps and lack of visibility at the bend at the rugby grounds gate, and inadequate heating in the houses be addressed as a matter of urgency".
Senior Executive Engineer with Clare County Council, Robert Burns informed elected members of the district that the necessary arrangements would be met. "In December 2015 Clare County Council's Social Development Directorate commenced a 20-year lease for the 27 two-bedroom houses in the privately owned Pairc na Coille development at Drumbiggle, Ennis. The Pairc na Coille roads and services are not in the charge of Clare County Council.
"Notwithstanding this the Council is making the necessary arrangements to have the public lighting along the estate access road into development repaired. The Council will liaise with the property owners within the development with regard to issues raised concerning traffic safety on the access road, which as stated is not a public road".
Burns continued "Recently, representatives of the Council's Housing section met with a number of the Pairc na Coille Residents Association to hear their concerns. The houses leased by the Council are of a very high standard and they have a C3 energy rating, typical of houses constructed within the last decade. Under the terms of the lease, the Council is responsible for the day-to-day maintenance of the properties while the property owners retain responsibility for the building structure and any works that may require capital investment, such as efficiency upgrades over the life-time of the lease. The Council is investigating the issues raised, liaising as necessary with the property owners, and is arranging to carry out any necessary maintenance works".
Ms Colleran Molloy was very pleased to discover efforts were being made and added her appreciation for the work being done by the local authority.
Fellow Fianna Fáil councillor, Pat Daly had tabled a similar motion. He told the meeting that the houses in Páirc na Coille are very cold. "A lot of the people are elderly and it's important they are warm".