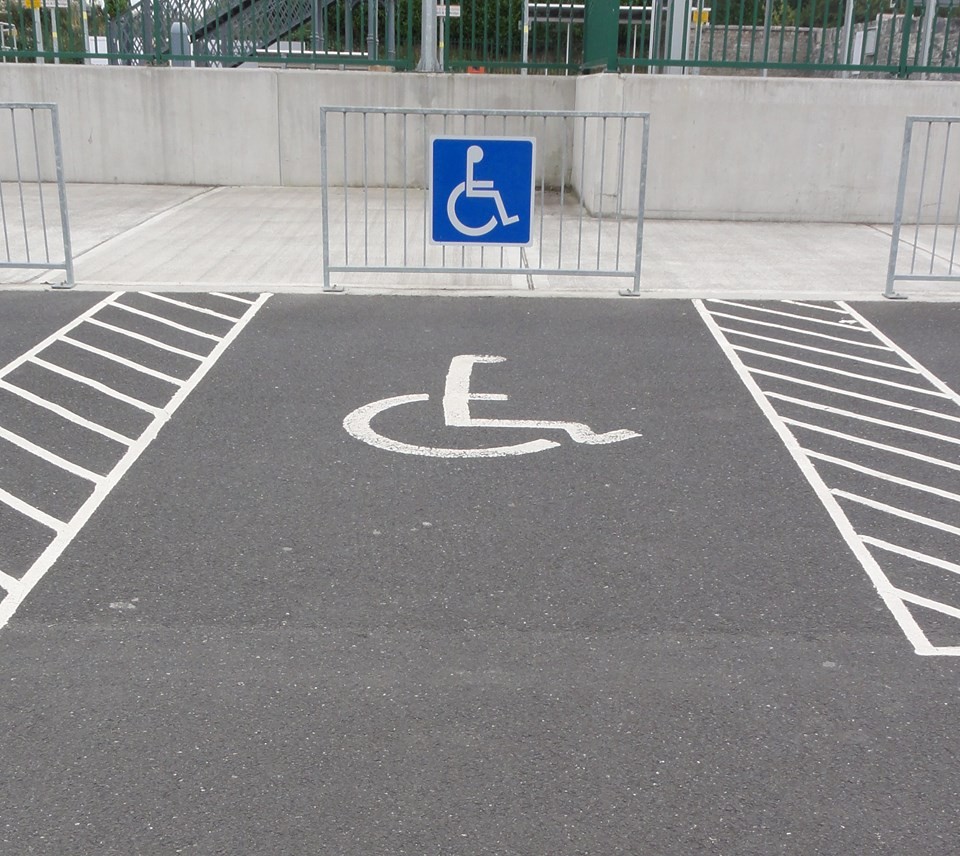 Motorists with "the disability of ignorance" are taking advantage of designated spaces for drivers with disabilities and EU parking permits.
Cllr Cathal Crowe flagged the issue at the January meeting of Clare County Council seeking a review of public car parking space in the county with special consideration to be given to; widening of all new off-street parking spaces, the provision of more parent and child space, an increase in the number of disabled parking spaces with signage advising who can use these spaces. He also asked that all commercial planning applications would outline how they will enforce proper use of disabled parking spaces.
Provision of parking spaces is governed by standards set out in the County Development Plan, senior engineer Tom Tiernan detailed in a written reply. "The recently adopted County Development Plan stipulates that all standard parking spaces should be 2.5m wide and that disabled and parent and child spaces should be 3.6 m wide. I am of the view that the new Development Plan very much reflects the spirit of this point".
Tiernan considered that the Development Plan was "generous" with regards to facilities for parent and children spaces. "The new County Development Plan requires that 10% of car parking spaces should be set aside for parent and child parking. These are required to be as close as reasonably possible to the building entrance they are facilitating".
According to the council's senior engineer, "5% of parking spaces provided should be set aside for disabled drivers. As is the case with parent and child spaces, disabled spaces are required to be located as close as possible to the building entrance points they are facilitating. Where the Planning Authority considers that the percentage should be larger because of the nature of particular development proposals, a requirement is incorporated in ancillary permissions to this effect".
"There has been growing consciousness of the importance of provision of adequate disabled parking facilities over the years and most public and private developments are now compliant in this regard. Where the law is not contravened in this regard, the general experience is that there are almost always parking facilities available for disabled drivers even in situations where parking facilities otherwise in an area are at 100% occupancy levels".
He felt anyone parking in disabled spaces without a permit had "an acuteness awareness of what they were doing". "Planning requires that all commercial developments provide disabled parking facilities in accordance with Development Plan requirements. It is extremely difficult to enforce issues around management of disabled parking spaces in private property and so the key requirement from an enforcement point of view is that these facilities are provided as required", he added.
Crowe thanked the engineer for the detail of his reply. He was of the belief that parking spaces were narrow, "they were fine when the average person was driving a Ford Fiesta or Opel Corsa". He said that people were now forced to drop passengers before parking due to the lack of room. The Fianna Fáil councillor cited Westbury Shopping Centre as an example of a private facility not clamping down on drivers parking in disabled spaces.
"At any given time the five disabled times are occupied by people not fit for them". He called for a greater enforcement on this issue saying bye-laws don't apply to retail parks or shopping centres. "Parking in these spaces nowing full well they will get away with it only the look of disgust from a neighbour". Crowe said the only condition these individuals had making them suitable for the spaces was the "disability of ignorance".
Independent councillor, Ann Norton added to Crowe's argument, calling for spaces to be lengthened as well as widened. She told fellow elected members that they must be cautious of "invisible disabilities". Norton has noticed an increase in the amount of drivers with blue badges which have to be renewed every two years according to the Mayor of Ennis.
"Ignorance is bliss in some people's eyes", said Fine Gael's Mary Howard. She mentioned that it was a "bug-bear" of hers to see these parking spaces used by individuals who don't need them. Howard was hopeful the motion would create more awareness.
Clonlara councillor, Michael Begley added his support for the motion and wanted penalties introduced for poor parking. "Nothing annoys me more to see cars parked in such a way that they take up two spaces, must be a way of penalising this".
Concluding the discussion, Tom Tiernan said he was unaware if the council could enforce penalties in private areas.