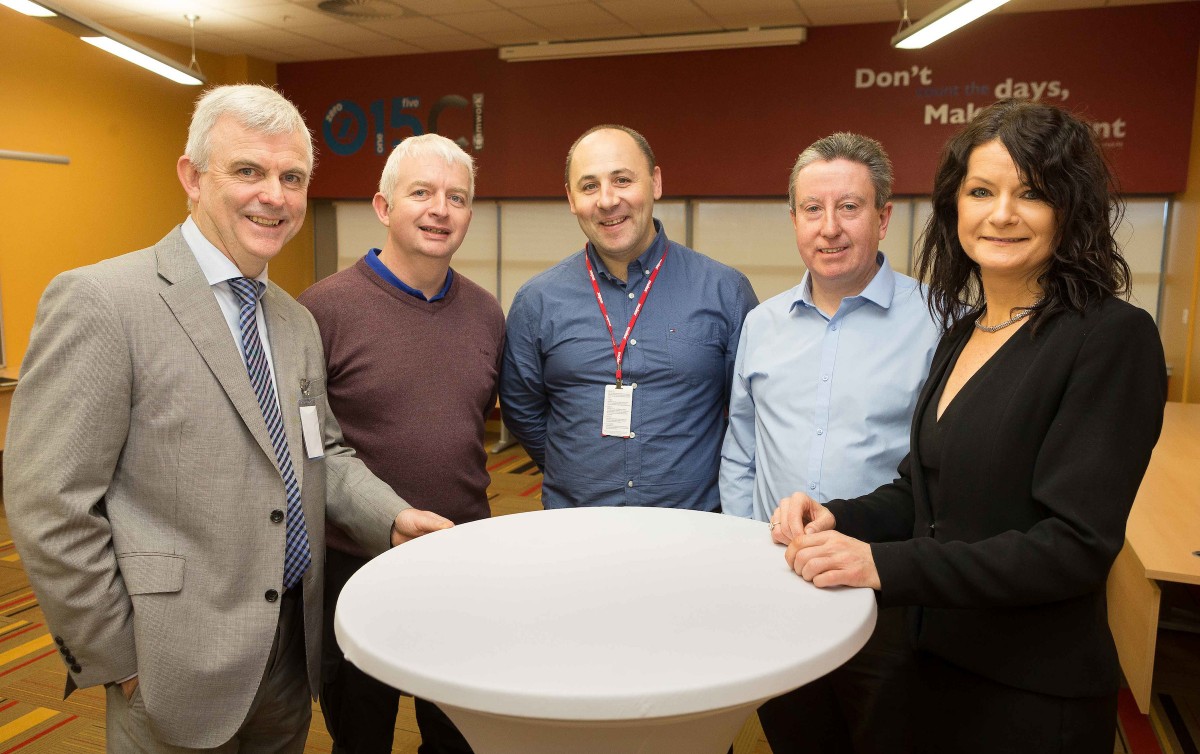 Over seventy representatives from twenty one companies attended the first Mid-West Lean network of 2017 which took place at Zimmer.
Opening the event, Network chairman, Molex's Neil Enright said that the rationale was to make Shannon and the Mid-West region thrive, to make it more competitive and to get companies from different backgrounds to share their knowledge of Lean in an open and beneficial manner. "We particularly want SMEs to understand Lean and to take that first step on their journey to introducing the concept into their operations."
Already a staunch Lean convert, Zimmer Biomet's head of manufacturing Claude Costelloe said that it had enabled the company to attain a 50% reduction in lead times, a 40% reduction in work in progress, a 15% increase in output and an 80% reduction in output variation.
"With 60% of worldwide knee implants made in our Shannon plant, continuous improvement and visual management is embedded in our culture and has enabled us to take waste out of our business and improve our standard of work" he said.
Encouraging more companies to look towards visual management to improve their operations, he added: "Placing visualisation boards throughout our plant means that we can easily view our performance and identify problems instantly."
Zimmer Biomet's continuous improvement manager Gerard Grace encouraged attendees to build Lean into their businesses and to do the right things in the right sequence. "Don't always look for the complex reasons for not meeting targets and don't make it better without stabilization," he said.
Urging attendees to 'give Lean a lash' and not to fear failure, he said visual management should not be regarded as a stick and that it is quite normal to sometimes miss targets as long as there is a demonstrable reason for doing so. "Engagement and acceptance of Lean is key and once that's in place, you have something to work on," he added.
To ensure that the Mid-West Lean Network workshops are productive, all attendees were invited to come back and talk about any changes they would implement following this workshop as success in implementing changes after the workshop will demonstrate a ROI from the companies who attended and who introduce changes.
The second Mid-West Lean Network workshop will take place on Tuesday, 14 February, venue to be confirmed. Check out www.shannonchamber.ie/events-training for further details