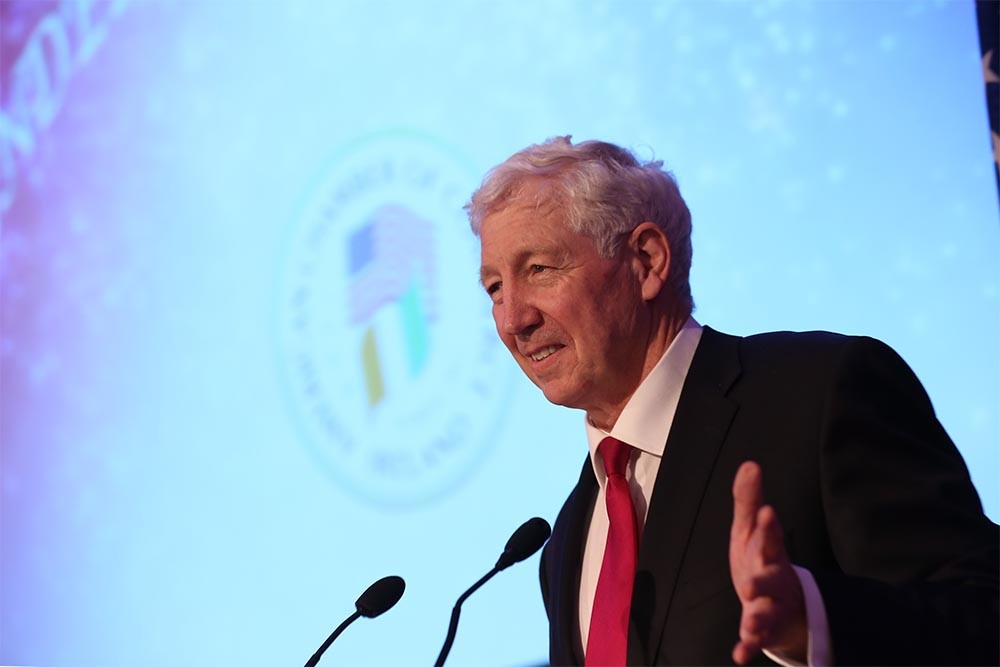 Shannon, Ennis and Limerick Chambers have come together to bring networking maestro Kingsley Aikins to Co Clare for a special event.
The networking-themed will take place on Wednesday, March 29th at the Bunratty Castle Hotel.
The event will demonstrate why networking is now more important than ever and will give Chamber members and non-members the opportunity to acquire and practice the skills and behavioural changes that will make them effective networkers.
The evening will commence with a Masterclass in which Aikins will share his unique approach and methodology for networking. Attendees will then be invited to participate in some 1-2-1 and group activities and exercises to enable them put what they hear into practice.
The Chamber CEOs are delighted to have secured Kingsley Aikins to host this year's event.
"Having successfully advised countries, cities, regions, companies and organisations on how to develop strategies to connect with their diasporas, we know the value he will bring to this evening. He is a recognised expert on networking, has written and spoken extensively on the topic and has run workshops and online/offline networking training programmes for a wide range of high-ranking global organisations.
"Our members are set to acquire a lot of new networking techniques but it's up to each person to utilise them to reap new connections and business for their companies," the CEOs said.
Bookings for this event can be made via Ennis, Limerick and Shannon Chambers.