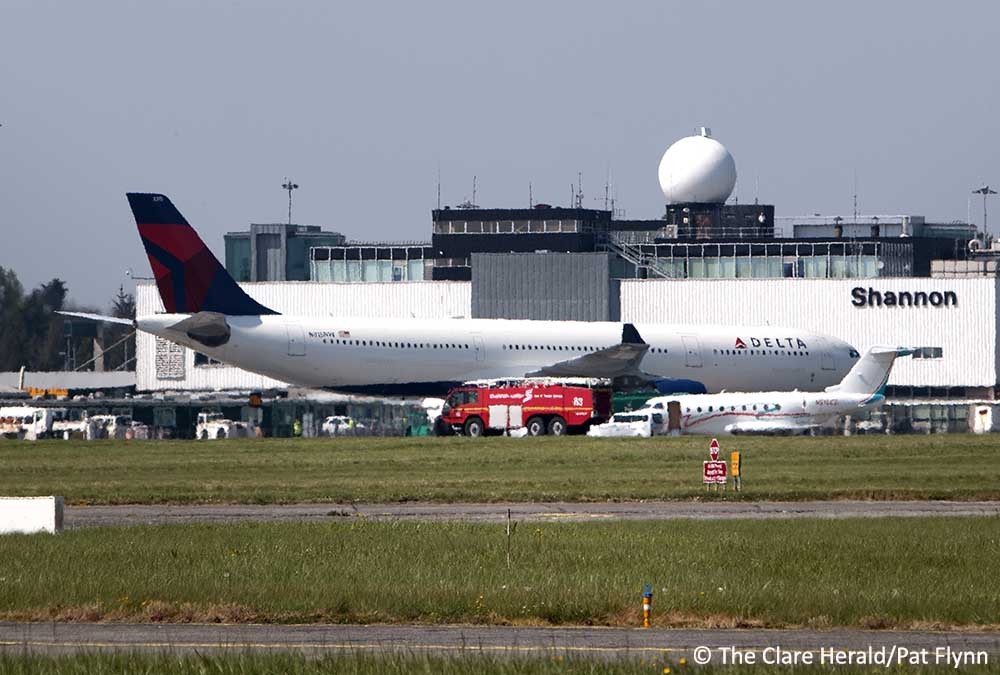 Update:
Tuesday – 09/05/17 – 9.20am
The flight continued to Atlanta at 9.15am as DL-9871.
Monday: An elderly man has died on board a transatlantic flight that diverted to Shannon Airport this afternoon.
Delta Air Lines flight DL-71 was en route from Dutch city of Amsterdam to Atlanta, Georgia in the US when the crew declared a medical emergency west of Donegal.
There were 260 passengers and crew on board.
The crew requested clearance to turn around and divert to Shannon reporting they had an 88-year-old man on board who was unresponsive.
Cabin crew staff performed CPR on the man for over an hour as the flight rerouted to Shannon. The Airbus A330-300 jet landed safely shortly after midday and was met by airport fire crews.
Ambulance paramedics were also waiting for the flight when it reached the terminal however the man was pronounced dead at the scene.
The county coroner was informed of the death before the man's body was removed to University Hospital Limerick for a postmortem examination.
The flight has since been cancelled and passengers taken to hotels in the Clare and Limerick area for the night.
Shannon Airport handled a total of 30 medical emergencies last year. In two cases, the passengers had passed away before their flight landed in Shannon.