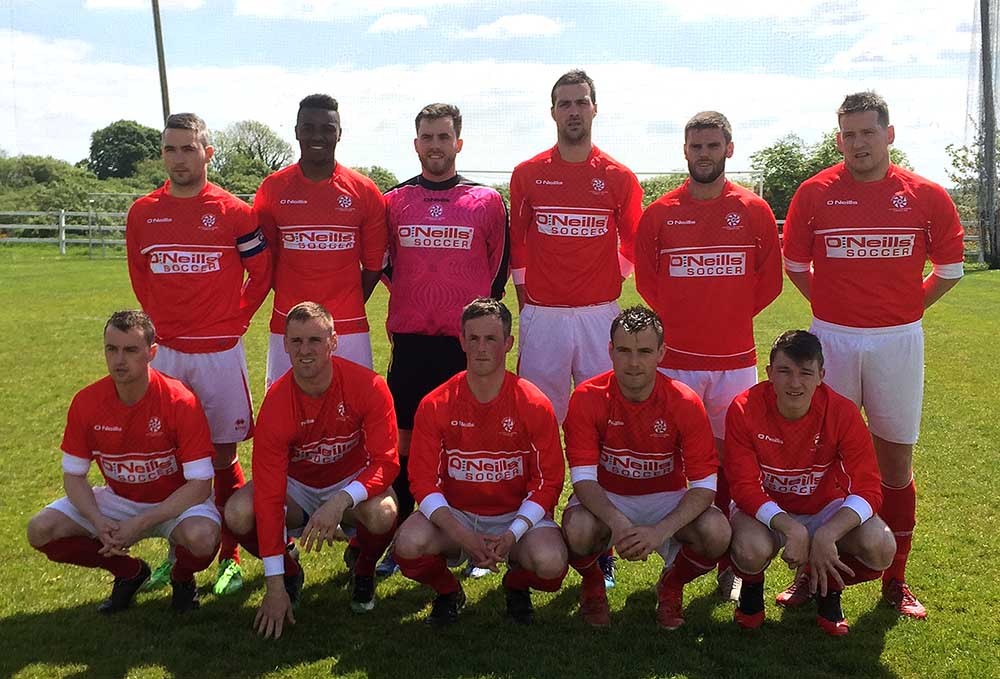 Kappa Sportswear Clare Cup Final
Newmarket Celtic A 2-1 Bridge United A
Newmarket Celtic A made it six wins in a row in the Clare Cup after coming from a goal down in the second half to defeat local rivals Bridge Utd A at Frank Healy Park on Sunday.
Bridge started well and Kieran Quinlan was denied by a great save from Rob Shier on 10 minutes and Eoghan Pewter had an effort blocked by Stephen Kelly on 16 minutes. Newmarket came more into the game as the half went on and Ronan McCormack went close with a header on 22 minutes.
Eoin Hayes was causing the Bridge defence problems down the right wing and a good run and shot from him on 25 minutes was saved by Paul Tuohy. Newmarket's best chance of the half fell to Stephen Kelly on 28 minutes from a well delivered corner from Darren Cullinan but his powerful header just went over the crossbar. The last chance of the half fell to Derek Fahy on 40 minutes when he saw Shier off his line and tried his luck from the half way line but luckily for the Newmarket keeper his effort landed on the top of the net.
Bridge went in front on 50 minutes when Terry Lenihan got on the end of a Kieran Quinlan delivery to head home at the back post. Good play from Bridge on 58 minutes created a great chance for Derek Fahy but his effort went over the bar much to the relief of the Newmarket faithful.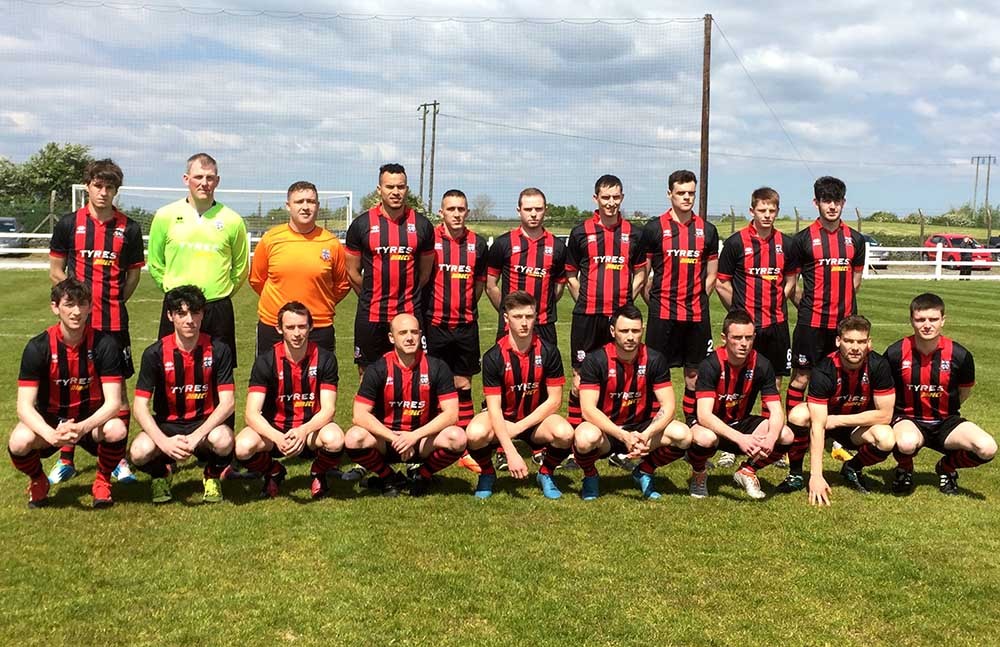 Newmarket were back on level terms on 65 minutes when a header from Bridge defender Darren Murphy ended up in his own net. It got worse for Bridge two minutes later when a well delivered free kick from David McCarthy was headed home by Junior International Player of the Year Stephen Kelly for what turned out to be the winning goal. Bridge tried hard in the closing stages but it was Newmarket who went closest again to scoring on 90 minutes with an effort from Eoin Hayes that went narrowly wide.
After the game Clare League Chairman Oliver Fitzpatrick presented the Cup to Newmarket Celtic captain Eoin Hayes and the Man of the Match award to Eoin O'Brien who was excellent throughout the 90 minutes.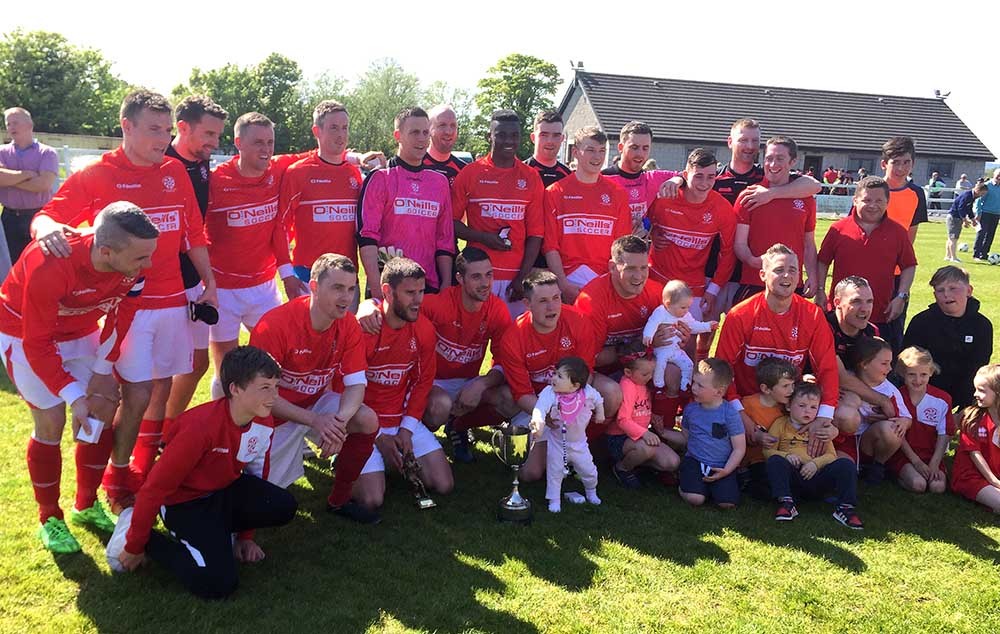 Newmarket Celtic: Rob Shier, Colin Ryan, Darren Cullinan, Stephen Kelly, Paddy Purcell, Tino Nzvaura, Eoin O'Brien, David McCarthy, Eoin Hayes, Ronan McCormack, Brian Monaghan
Subs: Ian Collins for McCormack, Cathal Hayes for Monaghan, Daithi O'Connell for McCarthy (inj)
Bridge United: Paul Tuohy, Terry Lenihan, Christy Griffin, Darren Murphy, Alan Mulready, Conor Deasy, Eoghan Pewter, Darragh Fitzgerald, Jon Okoro, Derek Fahy, Kieran Quinlan
Subs: Mike McNamara for Quinlan, Lee Wall for Okoro