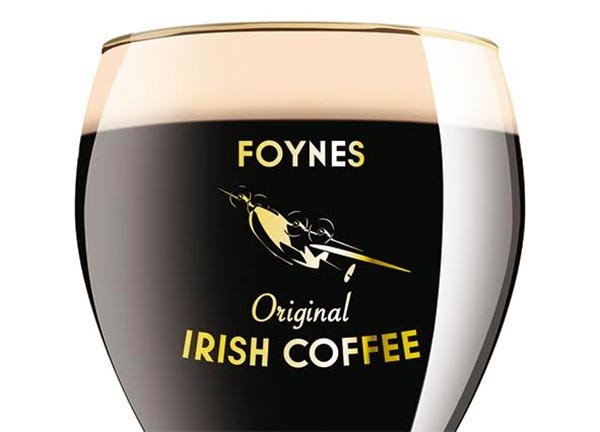 The world famous drink, Irish Coffee, will be the preferred toast of the town of Foynes on Sunday July 23, 2017, when it takes centre stage during a day of free entertainment and events.
"Celebration of Irish Coffee 2017" will provide an afternoon and night of celebrations for all age groups, featuring street entertainment, live music, comedy and fireworks, in the birth place of the internationally favoured hot drink.
Street entertainers, jugglers, balloon model artists and face painters will begin the celebrations in Foynes at 2pm, while the focus of the festivities will move towards the Museum Square for live music with Jason Fallon at 3pm.
Special Guest on the day – Brendan Grace will join Jason to entertain the crowds with his famous comedy act.
McFaddens Amusements will also add a sense of carnival to the day, and a special reduced admission for the Foynes Flying Boat & Maritime Museum will allow visitors to learn more about the unique aviation and maritime history of Foynes, as well as the full story behind the Irish Coffee.
"The "Celebration of Irish Coffee 2017" will be the second event to take place in Foynes during this busy weekend, marking our unique heritage and history," said Margaret O'Shaughnessy, Director, Foynes Flying Boat & Maritime Museum.
"While the largest ever Foynes Air Show will help us mark our aviation history,  Sunday July 23 is the day we remember Foynes as the birthplace of the Irish coffee with this special day of celebration which will also be free and open to all."
"The first ever Irish coffee was created here in the restaurant of the Foynes Airport Terminal, one dark wintery night in 1943 by the chef, Tyrone native, Joe Sheridan," added Ms O'Shaughnessy.
"That fateful night a flight left Foynes for New York but bad weather forced its return to wait for safer conditions.
"Joe was asked to prepare something to warm the weary passengers when they were brought to the restaurant upon landing and that was when inspiration struck.
"He put some good Irish whiskey into their coffee and later when one passenger approached the chef and thanked him for the wonderful coffee and asked if he used Brazilian coffee, Joe jokingly replied, "No, it was Irish coffee!"
"And so the Irish Coffee was born. It continued to be served to passengers at Foynes, and can now be enjoyed in the Irish Coffee Centre at the Foynes Flying Boat & Maritime Museum, as well as restaurants throughout the world," explained Margaret.
"Venice has its Bellini, Puerto Rico has the Piña Colada, but Foynes will forever be the birth place of the Irish Coffee and we believe that is worth celebrating on July 23rd."