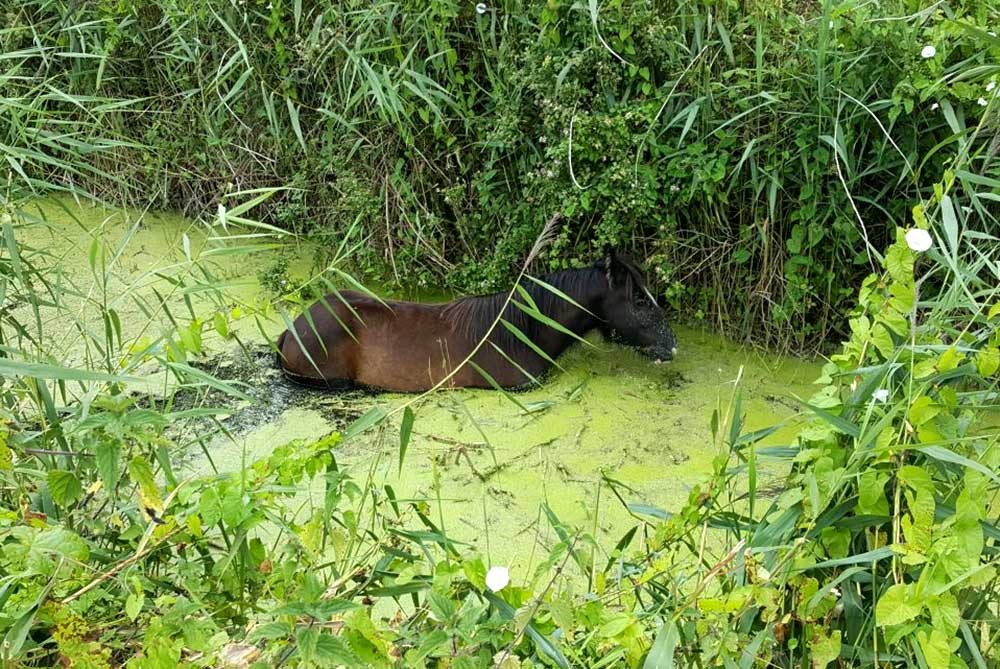 A group of volunteers, led by county dog warden Frankie Coote, rescued a horse from a culvert in Clarecastle yesterday.
The alarm was raised by staff at the Roche Ireland pharmaceutical plant who spotted the animal in the deep culvert at the rear of the facility. It's believed the horse had been in the water since the previous night
Mr Coote went to investigate the report and found the horse in the stagnant stream. After calling on several people to assist, a group of 8 volunteers arrived to assist with the rescue operation.
After almost two hours, the group managed to coax the animal to an area where they could help him from the water.
It had been feared that the horse had suffered injuries after being immersed in the water for so long however the animal was given a clean bill of health and did not require further attention.