Video shows van smashing through Kiltartan level crossing and cyclist crossing track seconds later.

Posted by The Clare Herald on Wednesday, September 13, 2017
A video showing a van smashing through a level crossing in Co Galway on Monday, shockingly shows a cyclist riding across the tracks just seconds later.
Iarnród Éireann released CCTV footage of the incident which left rail and road commuters stranded for an hour.
The incident, in which the van driver failed to stop, happened at 7.35pm pm on Monday at the Kiltartan crossing on the N18 Ennis to Galway road north of Gort.
It's understood that an automated system alerted the train driver to the incident at the crossing ahead and he managed to stop safely several hundred metres away.
Warning lights and an alarm were activated at the unmanned crossing ahead of the train's arrival however, however the white van ploughed straight through the barriers and drove off.
CCTV footage from the crossing shows the van smashing through the automated gates and failing to stop. Less than 10 seconds later, a cyclist rode straight through the crossing.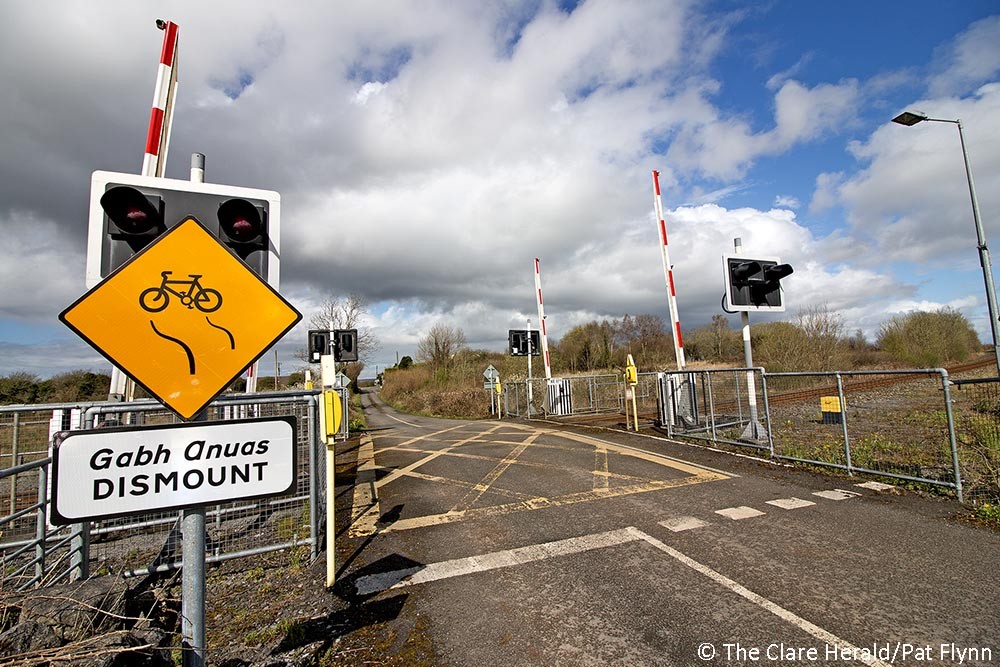 Iarnród Éireann has confirmed that Gardaí are investigating the incident and that the search for the offending motorist is continuing.
Speaking about the cyclist riding across the tracks, the spokeswoman added: "We appeal to all cyclists to obey the rules of the road when passing through level crossings. For safety all cyclists should dismount when passing over level crossings."
Gardaí at Gort are investigating the incident and are trying to locate the driver of the van.