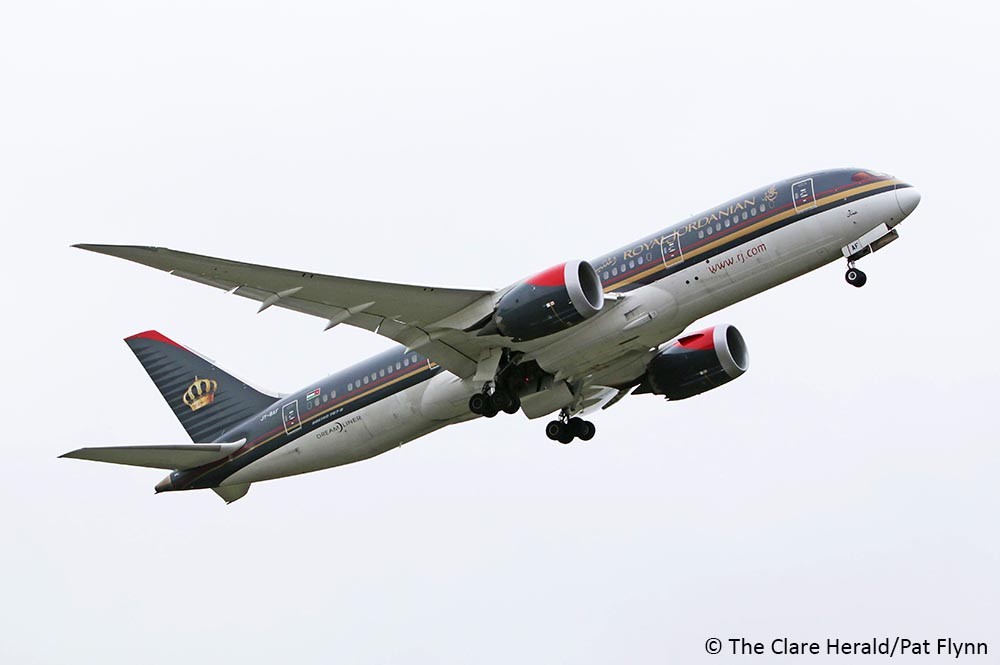 A transatlantic jet had to dump aviation fuel over the ocean before diverting to Shannon Airport with a passenger suffering from a suspected heart attack.
Royal Jordanian flight RJ-264 was travelling from Chicago in the US to Amman in Jordan when the crew declared a medical emergency this morning.
Emergency medical services were placed on standby for the Boeing 787 Dreamliner jet which landed safely at 9.43am.
The passenger was assessed and treated at the airport before being taken to University Hospital Limerick for treatment. The flight continued its journey at 10.45am after the jet was refueled and the passenger's baggage was removed in line with strict security procedures.
In February 2016, the same flight diverted to Shannon with a passenger who suffered a heart attack. The man was pronounced dead shortly after the flight landed at Shannon.
So far this year, of all the diversions at Shannon Airport, 21 have been medical. In one incident, the captain of a United Airlines flight fell ill forcing his first officer to take control and divert to Shannon.
Last year, of 239 unscheduled landings at Shannon Airport, 30 were medical emergencies, rising every year since 2013.