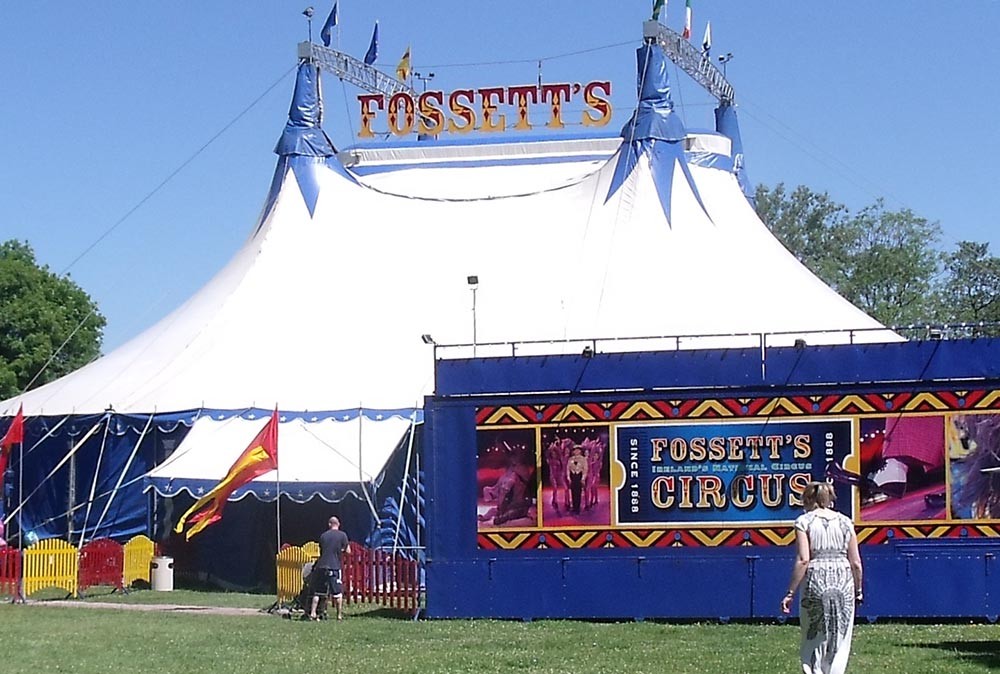 Shannon Heritage has confirmed that Fossett's Circus, Ireland's National Circus, will be bringing its new spectacular production to the grounds of Bunratty Castle and Folk Park in Co. Clare on Saturday 23rd and Sunday 24th June.
The enchanting setting of Bunratty Castle will provide a unique backdrop as the very best international circus performers, including Jugglers, Hula Hoop artistry, Aerial acrobats, Contortionist, Warren's Canine Revue, Illusion and A Motorbike on the High Wire act, amaze and dazzle the audience.  This will be the only chance to see the oldest continuously touring circus in the world in the Limerick/Shannon area in 2018.
There will also be several other attractions at Bunratty Castle and Folk Park over the two days.  As well as the circus, visitors can enjoy enjoy face-painting, bouncy castles, carousel rides, explore the fairy village, visit the Viking playground, meet the world-famous wolfhounds Saoirse and Meabh along with a host of village characters and much much more!
Speaking about Fossett's Circus coming to Bunratty Castle & Folk Park, Niall O'Callaghan, Managing Director of Shannon Heritage said "Fossett's Circus was a natural fit for Bunratty Folk Park, as it has its origins in 19th century Ireland – the same period which the Folk Park re-creates. There is something magical about the circus and we are delighted to be able to provide the setting for such a spectacular show.
"When Fossett's last brought its show to Bunratty Castle & Folk Park it was a huge success and we are delighted that to have these incredibly talented performers return to the site with what is certain to be another incredible show."
Bunratty Castle & Folk Park recreates a glimpse of rural life in Ireland over 100 years ago on a 26 acre site with thatched farmhouses, a village street with a school, pub and speciality shops, two mills, and a village church, all nestles in the grounds of 15th century Bunratty Castle. Built in 1425, Bunratty Castle is the most complete and authentic medieval castle in Ireland. It was restored in 1954 and now contains mainly 15th and 16th century furnishings, tapestries, and works of art which capture the mood of those times.
Visit http://www.shannonheritage.com/ to book tickets for Fossett's Circus at Bunratty Castle