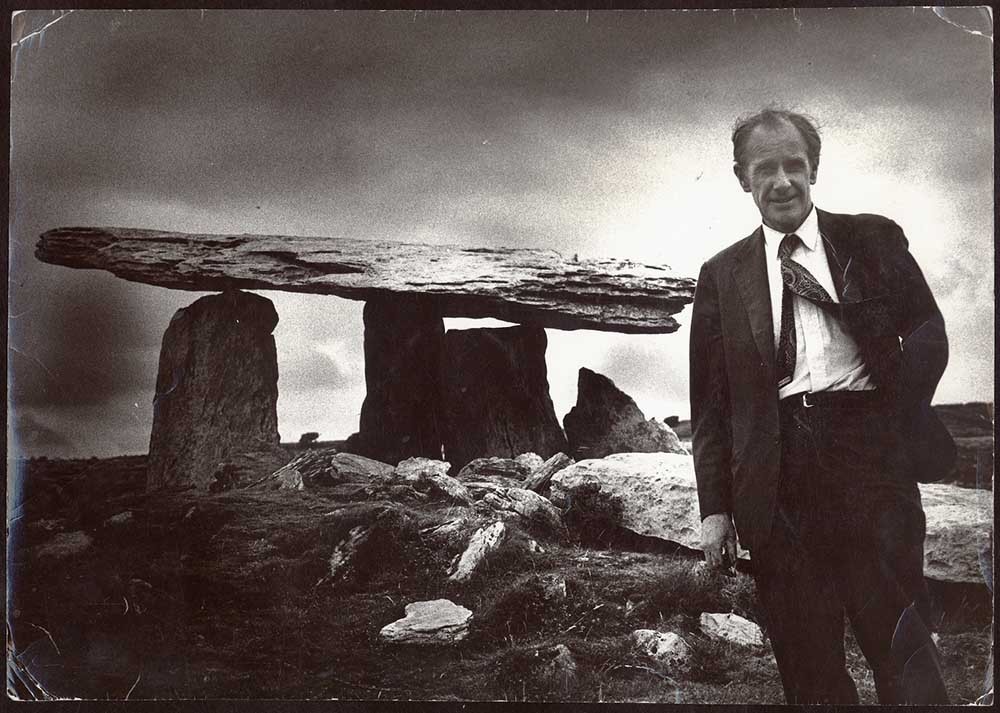 For the 2018 Burren Annual, Burren College of Art brings together a group of hitherto unknown and previously un-exhibited late monochrome spray paintings, titled 'Celtic Image', by the acclaimed international artist Sir Sidney Nolan.
Sidney died in 1992 but his legacy at The Rodd, on the borders of Wales is a Charitable Trust that exhibits his work and that plays host to artists, accomplished and otherwise, who are seeking to develop their practice in an inspirational rural setting.  The Trust owns and provides access to a fine collection of Nolan paintings, ancient and modern agricultural buildings and a wonderful organic farm and woodlands.
Curated by Professor David Ferry RE, and from the collection of the Sidney Nolan Trust in Prestigne, Powys, Wales, the works selected for this exhibition are inspired by Nolan's visits to the Burren and surrounding areas.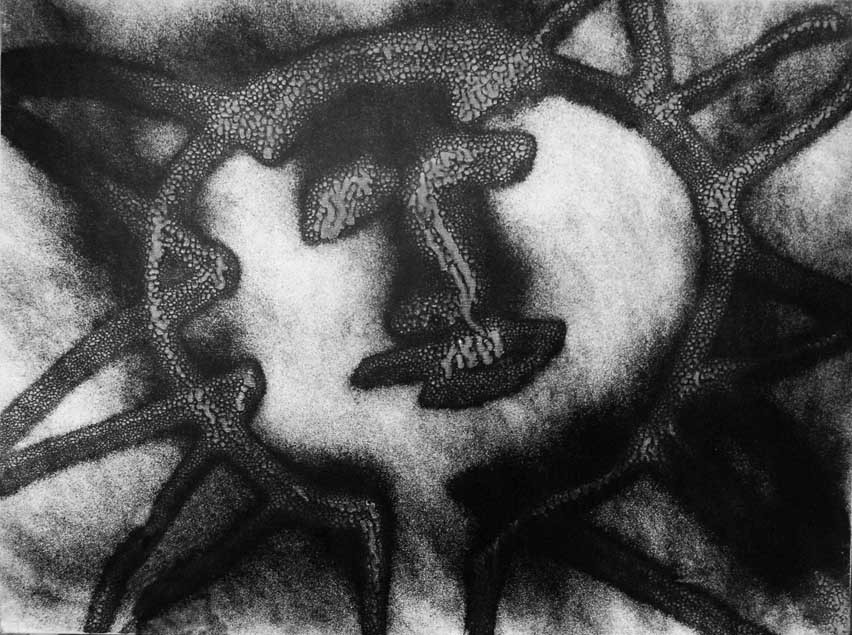 The Burren Annual exhibition brings Irish and international artists working with diverse modes of practice to the Burren to engage local and visiting audiences.  Inaugurated in 2004 it foregrounds Burren College of Art as a site for discourse and artistic engagement and prioritises the rural as a hub for building local and international creative networks.
Special thanks to Clare Co. Council and the Sidney Nolan Trust for their support.
The Celtic Image – Sir Sidney Nolan OM, RA
June 21 – July 20, 2018
Opening Reception: Thursday, June 21, 6 – 8 PM
Symposium: Friday, June 22