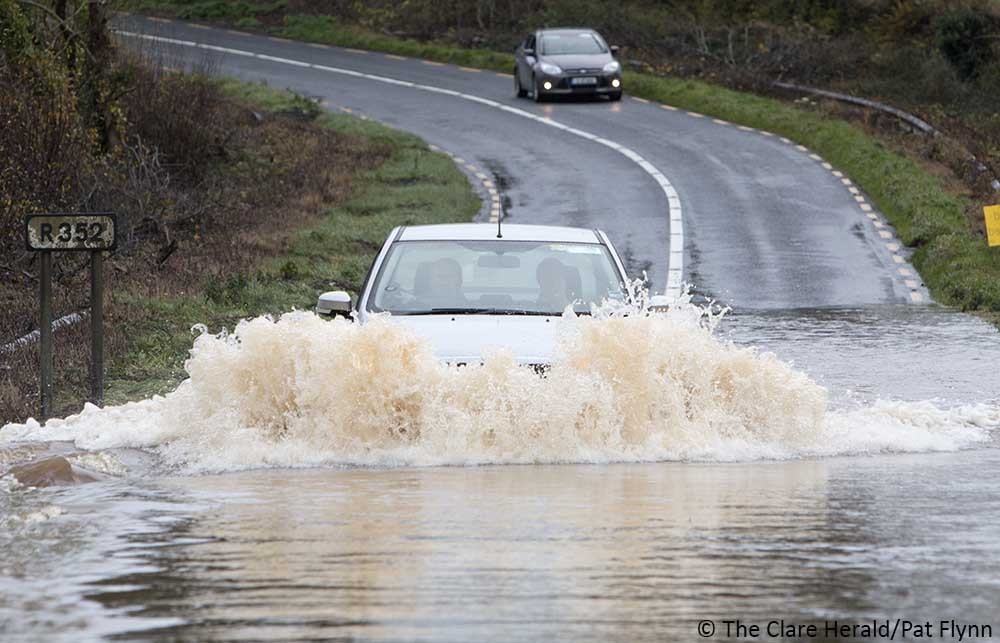 Following a Status Orange Weather Warning from Met Éireann, Clare County Council is warning members of the public in County Clare to avoid exposed coastal locations during Wednesday due to forecast stormy conditions.
Severe south to southwest winds associated with Storm Diana will be strongest from 9.00am to 2.00pm and will gust between 110 and 130 km/h at coasts. High seas along the Clare coastline, including the Shannon Estuary, will bring a risk of coastal flooding.
Clare County Council has indicated that any coastal areas which have previously flooded are at risk and people in such situations are advised to take appropriate precautions.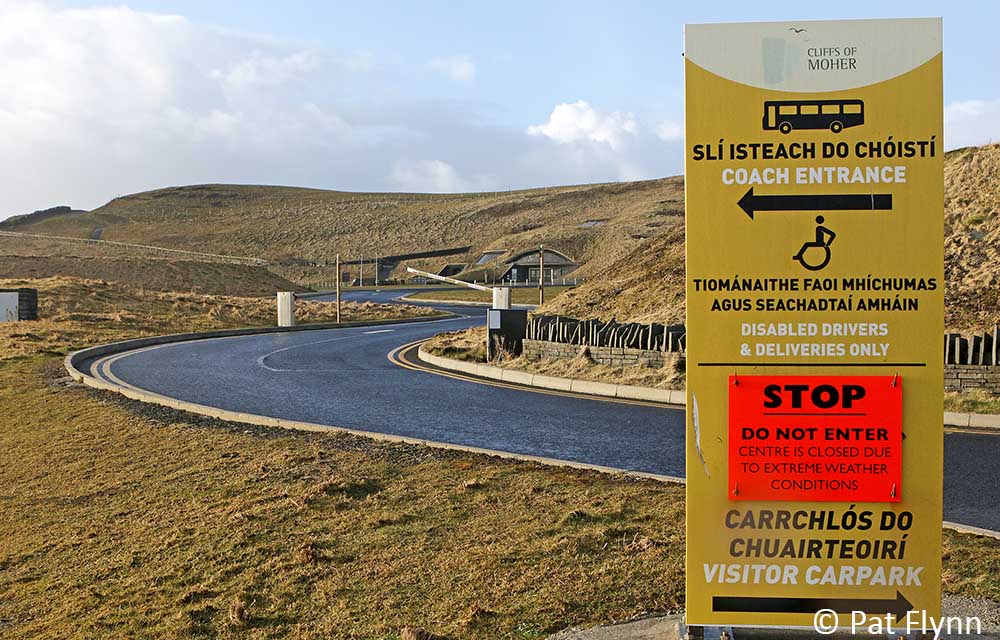 Meanwhile, the Cliffs of Moher Visitor Experience will be closed to visitors on Wednesday from 9.00am to 2.00pm due to the Weather Warning.
Members of the public are advised to refer to local media and Clare County Council's social media accounts (www.instagram.com/clarecountycouncil / www.twitter.com/clarecoco /www.facebook.com/clarecountycouncil).
Visit www.winterready.ie for more information on preparing for storms and other inclement weather.
Wind Warnings have been issued for tomorrow, Wednesday, in association with #StormDiana
Yellow warning nationwide 90 to 110km/h
Orange warning for southwestern counties 110 to 130km/hhttps://t.co/ozrQHtoOkt pic.twitter.com/SWC1AWBMKx

— Met Éireann (@MetEireann) November 27, 2018
The Road Safety Authority has issued the following advice for road users:
Beware of objects being blown out onto the road. Expect the unexpected.
Watch out for falling/fallen debris on the road and vehicles veering across the road
Control of a vehicle may be affected by strong cross winds. High sided vehicles and motorcyclists are particularly vulnerable to strong winds
Allow extra space between you and vulnerable road users such as cyclists and motorcyclists
Drive with dipped headlights at all times
Advice to Pedestrians, Cyclists and motorcyclists;
Be seen. Wear bright clothing with reflective armbands or a reflective belt.
Take extra care when crossing the road or cycling in extremely windy conditions as a sudden gust of wind could blow you into the path of an oncoming vehicle.
For advice on using the road in severe weather, please see severe weather advice on the RSA website or check out the RSA Facebook and Twitter pages.